Auditors question public health spend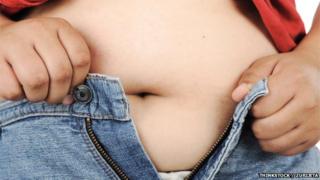 A £2.7bn fund to improve public health in England is not always being spent where most needed, a watchdog says.
The ring-fenced grant, paid to local authorities by Public Health England, is supposed to encourage healthier lifestyles and reduce disparities in life expectancies across the country.
The National Audit Office said some progress had been made but it was too soon to say if it was value for money.
Public Health England was set up in April last year.
Under the government's NHS reforms, responsibility for public health, which covers everything that prevents disease and prolongs life, has been passed to local government.
The NAO said Public Health England had made a "good start" in supporting councils in their new roles.
It said spending on public health "varies widely" between different areas, saying this was "not surprising" given local differences.
Spending risk
But it went on to highlight that areas where alcohol abuse increased the most between 2010/11 and 2012/13 were spending "significantly less" on alcohol services in the following year than the areas where levels of abuse had fallen.
"Some local authority spending decisions are not yet fully aligned with areas of concern," it concluded.
The NAO also said records of how the cash has been allocated by some local authorities were inaccurate.
Funding for public health went up by 5.5% in 2013/14 but the government has not decided how long the ring-fence will remain in place and the NAO warned that contingency plans must be put in place to deal with changes in funding.
"There is a risk that total public health spending will decline as local authorities face continued budget reductions," it said.
'Unacceptable'
The report also highlighted the continued wide gaps in healthy life expectancy, which for men ranges from 52.5 years in Tower Hamlets to 70 years in Richmond upon Thames.
Labour MP Margaret Hodge, who chairs the Public Accounts Committee, said this disparity was "unacceptable".
She said: "Good public health is critical to reducing the burden on local health economies and the wider NHS at a time when the health service is facing unprecedented financial challenges, as well as improving the lives of individuals."