UKIP's website restored after disappearing for several hours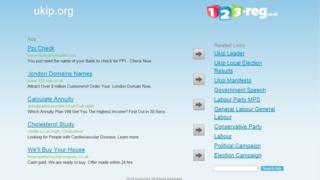 "Technical" issues which caused UKIP's official website to disappear for several hours have been fixed.
Problems were first reported by blogger Guido Fawkes who speculated UKIP had "forgotten to renew the domain name of their official website".
Visitors to the UKIP.org address on Tuesday morning were routed to a domain hosting page.
By late afternoon the site had been restored. Party sources said this was after work by technical experts.