Miliband pledge to end child mental health 'neglect'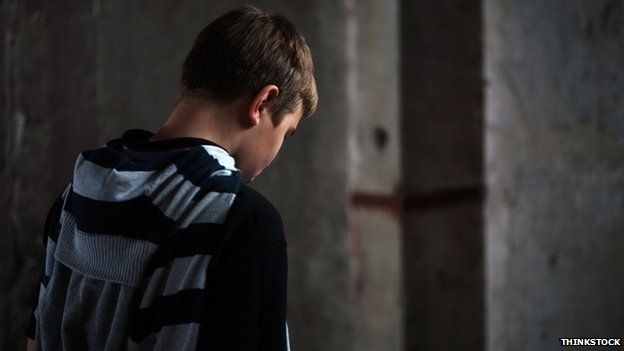 Labour says it will "end the scandal of neglect" of child mental health issues if it wins May's general election.
Leader Ed Miliband will use a visit to a mental health group to say greater emphasis is needed on prevention, early intervention and better support.
It forms part of his plans to improve mental health provision in England.
Mr Miliband will say the proposals would save NHS money and improve care. Ministers have said they are working to improve mental health care.
During his visit to Enfield, north London, Mr Miliband will launch a report by an independent taskforce he set up in 2012 to devise a strategic plan for mental health in society.
The report, from the taskforce led by Barts Health NHS Trust chairman Sir Stephen O'Brien, is expected to emphasise the need for society to promote good mental health, to prevent ill-health and for better support for those living with mental health problems.
Ahead of the announcement, Mr Miliband said: "Taking action to improve mental health is essential if we are to thrive as a nation and ensure the NHS remains sustainable."
Labour says it is pledging to prioritise child mental health by increasing the proportion of the mental health budget spent on children.
Mr Miliband will support the report's recommendations to improve waiting times for talking therapies and to ensure all school pupils have access to a counsellor.
"The timing and approach will need to ensure the savings are achieved to cover the costs of making these changes," he said.
He accused the government of "stripping back preventative services" and said Labour was "committed to improving access to services and support".
The Labour leader said all teachers should be trained in child mental health in order to identify and refer those showing signs of problems.
"This government's failure and false economies on mental health need to be replaced with smart investments that will save money and put our NHS on a sustainable footing so it can meet the challenges of the 21st Century as well as it did the last," he said.
Earlier this month, official figures showed that NHS spending on children's mental health services in England has fallen by more than 6% in real terms since 2010.
Labour, which had asked for the figures, accused the government of breaking its promise to make mental health a priority.
Ministers said overall NHS spending has been protected by the government and there was a £150m investment in services for young people with self-harm and eating disorders.
Care Minister Norman Lamb added: "We have legislated for mental health to get its fair share of local funding but too often children's mental health still loses out."
He said experts were being brought together from across health, education and social care to look at child mental health care.
Last year the coalition government also announced it would introduce the first national waiting time targets for people with mental health problems.
Labour's report comes as Mr Lamb and Deputy Prime Minister Nick Clegg host a mental health conference in London focused on suicide prevention.
Related Internet Links
The BBC is not responsible for the content of external sites.