UK urged to boost Iraqi Kurdistan ties by MPs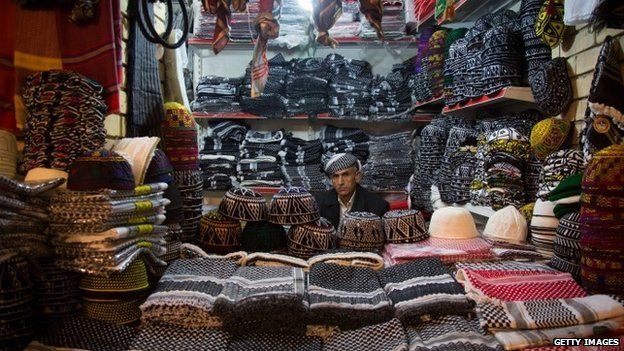 The UK must reinforce its diplomatic presence in Iraq's Kurdistan Region to ensure it remains a "key bulwark" against Islamist extremism, MPs say.
The Foreign Affairs Committee said the UK must be Iraqi Kurdistan's "partner of choice" in commerce and culture, as well as defence and intelligence.
It called for a "proper office" in the region's capital Erbil so UK staff did not have to "work out of hotel rooms".
The UK is already providing the Kurdish Peshmerga with equipment and training.
The Peshmerga, the Kurdish defence force, helped lead the fightback against the group calling itself Islamic State after it seized large swathes of territory in northern Iraq last summer.
The UK has since been supplying the Peshmerga with machine guns, ammunition and other equipment, while 12 British soldiers were deployed to Erbil for a week in October to train the Kurdish fighters in the use of heavy artillery.
British ministers have been frequent visitors to the region in recent times, former foreign secretary William Hague holding talks with the Kurdistan Region President Masoud Barzani in Erbil last July.
The committee said the autonomous Kurdistan Regional government, which wants independence from the rest of Iraq, needed to demonstrate more progress in terms of developing democratic institutions and respect for human rights.
But it said the UK's assistance for a key strategic partner was more important than ever, warning that it was "vulnerable after the terrible events of last year and needs the support of its friends".
"We need to build our influence there by sending more people to give advice on governance and trade," Sir Richard Ottaway, the Conservative MP who heads the committee, said.
"We also need advice from the Kurdistan Region's experts on issues like counter-terrorism and on the situation on the ground in Iraq and Syria. Quite simply we need more diplomats working out of a proper office in Erbil instead of hotel rooms.
"And this is not easily achieved as the Foreign Office has suffered cuts to its meagre budget at a time when more expertise and high-level co-operation is desperately needed."
Direct air links between Erbil and the UK were needed, it said, to boost trade and business contacts.
"The UK should respond positively to the invitation from the Kurdistan Regional government to be its partner of choice on trade, education and cultural exchange... otherwise the government may look for help elsewhere."
Support for the Peshmerga, it argued, should be gradually stepped up, provided the army was willing to work with other groups fighting Islamic State and follow a "reform agenda".
And the committee questioned why the UK was not doing more to support the Kurdish-led resistance to Islamic State in northern Syria, describing Syria and Iraq as "one battlefield".