Labour leadership results in full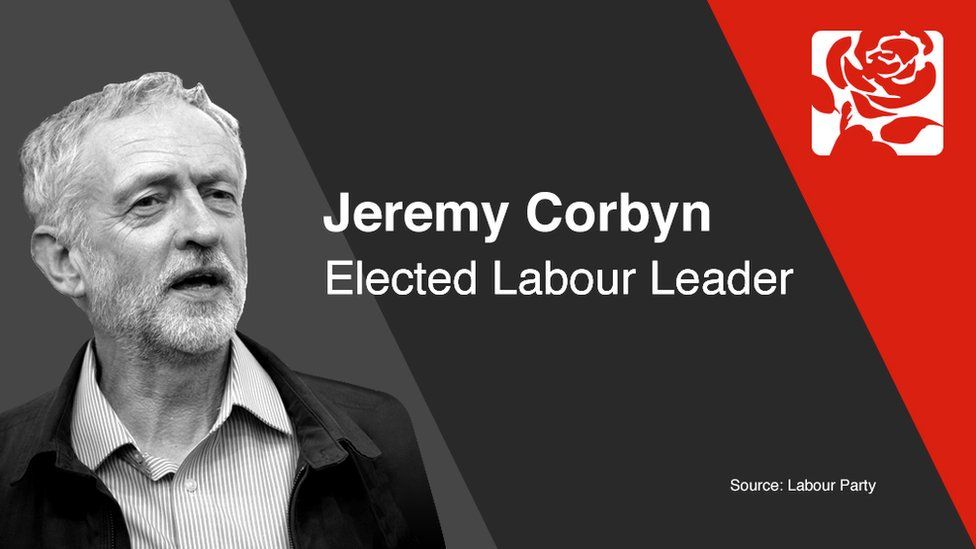 Veteran left-wing MP Jeremy Corbyn has been elected leader of the Labour Party by a landslide, with MP Tom Watson elected deputy.
A total of 422,871 people took part in the vote for the two positions, with 343,995 votes cast online making it the UK's largest ever online ballot.
This was the first Labour leadership contest to be fought under the new "one member one vote" system. There was also a new category of so-called registered supporters, who paid £3 to join. Mr Corbyn was way ahead of his rivals among party members, trade unionists and the registered supporters.
Turnout for the leadership vote was 76.3% of the 554,272 eligible members, with 207 spoilt ballots.
Turnout among the three categories themselves ranged from 48.5% for affiliated supporters to 83.5% for members and highest of all, 93% for registered voters.
The election of the Deputy Leader went to three rounds, the lowest scoring candidate being knocked out each time until one achieved more than 50% of the vote.
Tom Watson finally won in the third round with 198,962 votes (50.7%).