The week ahead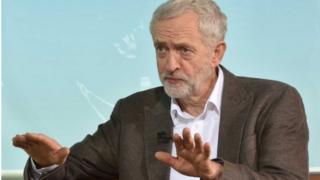 With a vote for military intervention in Syria expected, but, as I write, not yet scheduled, not to mention Labour's internal upheavals transfixing Westminster, most of next week's parliamentary agenda looks like a bit of a sideshow, but there is plenty of important legislation grinding through the legislative sausage machine.
First, on Syria, look out for a special business statement from the leader of the Commons, Chris Grayling, on Monday or Tuesday, fixing the time for that vote, and rescheduling whatever business has to be moved. A Wednesday vote, displacing an opposition day, looks the best bet, but much depends on the whip-count being assembled by the government business managers. David Cameron was absolutely frank that he would not put a motion before the House until he was certain of victory. To lose one such motion (as in 2013) is unfortunate; to lose another would look like something rather worse than carelessness.
Elsewhere, do keep a close eye on the Petitions Committee debate on a sugar tax, in Westminster Hall on Monday. The choreography around this event strongly suggests that the Health Select Committee report on childhood obesity, due to be published on Monday morning, will recommend some form of sugar tax, perhaps confined to fizzy drinks, perhaps not. MPs don't normally vote on the motions in Westminster Hall debates (although there is a recent precedent for forcing a vote to be taken later) but this looks like the opening move in a well-planned campaign to prod a sceptical government into action. And it's worth remembering that the coalition did move on issues like smoking in cars containing children, and it was not just the Lib Dem bit of the coalition who pushed that cause. Watch this space.
Monday 30 November
The Commons opens at 14:30(GMT) with education questions and as ever, there is a strong prospect of post-weekend ministerial statements or urgent questions immediately afterwards, at 15.30 GMT.
The day's main event will be a general debate on the UK's role in the Middle East led by the Conservative Dr Phillip Lee, vice chair of the Conservative Middle East Council. Dr Lee says the debate represents a "fantastic opportunity" for Parliament to have its say on the strategy for the region. (And watch out for fallout from the Monday night meeting of Labour MPs.)
In Westminster Hall the Petitions Committee has scheduled a debate (16.30 GMT) on an e-petition with 150,000 signatures calling for the government to introduce a tax on sugary drinks in the UK to improve children's health. And the timing is not accidental, that morning the Health Select Committee is due to publish its report on childhood obesity, after an inquiry which saw celebrity chef, Jamie Oliver lead calls for a sugar tax, a proposal heavily resisted by the food industry. The petition quotes experts who believe a tax of 7 pence per regular-sized can of soft drink with added sugar could generate £1 billion per year. And he wants that revenue ring-fenced to support anti-obesity strategies in the NHS. The government has no plans to bring in such a tax, but is due to announce an anti-obesity strategy before the end of the year.
In the Lords (from 14.30 GMT) two new Conservative peers take their seats.
Then it is on to detailed scrutiny of the National Insurance Contributions (Rate Ceilings) Bill, but the main action will be on the final half day of report stage debate on the Enterprise Bill, with likely votes on the Green Investment Bank, pubs and excluding pensions from the exit payment ceiling
That's followed by a debate on the report from the EU Committee "The North Sea under Pressure: is regional marine co-operation the answer?". This called for a properly resourced single cross-border data collection initiative to allow better environmental management of the world's most industrialised sea.
Tuesday December 1st
The day opens (11.30 GMT) with Treasury questions, followed by a ten minute rule bill is on standards of fire resistance of children's fancy dress and play costumes. At the moment they're classified as toys under EU rules and don't come under the more stringent standards for clothing the Conservative Anne Main wants to change that.
The main legislating is the report stage and third reading of the Immigration Bill and the home secretary has a series of amendments focused on the needs of unaccompanied migrant children. There's a cross-party New Clause (NC1) signed by Labour's former shadow home secretary Yvette Cooper, the Lib Dem Leader Tim Farron and the Greens' Caroline Lucas on family reunion to allow those separated from their family, and who have refugee or humanitarian protection status in the UK, to sponsor family members beyond spouses or under-18 children to join them. It would also remedy an anomaly that prevents children with refugee status in the UK from sponsoring their parents to join them.
And Conservative backbenchers David Burrowes, Philip Davies and Philip Hollobone have a new clause (NC2) which would require non-British citizens who commit offences, and are sentenced to 6 months in prison, to face automatic deportation.
A third new clause from Mr Burrowes (who was a member of an all-party inquiry on immigration detention in the last parliament) and a Conservative colleague, Richard Fuller would require that pregnant women, people who claimed asylum as victims of trafficking, torture or sexual violence, and any other group prescribed by the secretary of state, may not be detained pending an examination or decision by an immigration officer.
In the Lords (14.30 GMT) peers polish off the third reading of the European Union Referendum Bill. This is followed by the first half day of report stage debate on the Education and Adoption Bill. The final business is a regret motion from Labour's deputy leader Lord Hunt of King's Heath, on the NHS (Licensing and Pricing) (Amendment) Regulations. He is not expected to push it to a vote.
Wednesday December 2nd
The Commons opens for business at 11.30 GMT with Cabinet Office questions, followed by prime minister's questions..
The day's ten minute rule bill from Labour MP Jonathan Reynolds will bear watching; the Representation of the People (Proportional Representation) (House of Commons) Bill does what it says on the tin and Mr Reynolds, a long standing supporter of proportional representation, who voted 'yes' in the AV Referendum back in 2011, will argue that the first past the post system for electing MP's is "simply unfair and no longer fit for purpose". And he will point "massive discrepancies" in the number of seats a party got in the last election, compared to their share of the vote.
The main event is supposed to be a Labour opposition day debate (on a motion yet to be announced), but as noted above that may be moved to allow a debate on Syria.
Also worth noting is the presentation by no less than 32 Conservative MPs (including the current Education Select Committee chair Neil Carmichael and his predecessor Graham Stuart) of petitions on school funding, which the chancellor promised, to loud cheers from his own benches, to change. Keep an eye on this; there's some very significant politics playing out here.
In Westminster Hall, there are debates on state pension age equalisation for women born in the 1950s and on world Aids day.
In the Lords (15.00 GMT) two more new peers take their seats: Baroness Bowles of Berkhamsted a Liberal Democrat former MEP and Lord Livermore, Ed Miliband's ex-campaign director, who also worked on Gordon Brown's election-that-never-was back in 2007.
The main debate is on the Welfare Reform and Work Bill at committee stage, where peers will be "probing" on a number of issues including the implications of limiting child tax credit and universal credit to two children, the reporting obligations on child poverty and "life chances"; and reform to the social mobility and child mobility condition. These debates are used to identify issues which may be pushed to a vote later on, at Report Stage.
On world Aids day, there will also be a short debate on the report of the All-Party Parliamentary Group on HIV and Aids, this concluded that new treatments could significantly reduce the number of new cases of HIV if the response was scaled up. But, it also warned that, despite greater understanding of what is needed, political and financial momentum are sadly lacking.
Thursday December 3rd
The Commons opens at 9.30 GMT with culture, media and sport questions, followed by the in-house question time for the House of Commons Commission and the Leader of the House. Chris Grayling then stays on to deliver his weekly business statement.
The main event is the second reading debate on the Charities (Protection and Social Investment) Bill, which provides stronger protection for charities in England and Wales from individuals who are unfit to be charity trustees, and gives charities a new power to investments that pursue both a financial and social return.
The day's adjournment debate is on out of area mental health placements, led by the coalition health minister Norman Lamb, he aims to highlight the practice of people with mental illness being shunted to hospitals outside their local area to receive care. At least 2,198 mental health patients were receiving out of area non-specialist care at the end of August 2015, with one in five of those sent more than 50 kilometres away from their usual provider. Norman Lamb argues this practice can cause great distress and is further evidence of the disadvantage faced by those suffering mental ill health, he wants the government to set a target to end the practice within 12 months.
In Westminster Hall there's a general debate on fisheries policy led by the SDLP MP, Margaret Ritchie. The fisheries debate used to be an annual fixture in the Commons calendar, but is now only scheduled if the Backbench Business Committee is persuaded that it will attract sufficient interest.
In the Lords (11:00 GMT) yet more new peers arrive: one Liberal Democrat and one Labour.
The day's main event is a Conservative backbench-led debate on the economy in the light of the autumn statement, followed by another on the UK's role in supporting international security and stability in the light of the strategic defence and security review. Taken between these will be the Labour Peer Lady (Joan) Bakewell's topical short debate on the provision for informing women in their fifties of their pension expectations in the light of the new single-tier state pension.
Final business is the Welfare Reform (Northern Ireland) Order, which is derived from this week's fast-tracked Northern Ireland Bill.
Friday December 4th
It is another private members' bills day in the Commons (from 09.30GMT) and after a series of ill-tempered "talkings-out" of bills in recent weeks, the Commons Procedure Committee has signalled renewed interest in reforming the arcane process used in these sittings, so some of its members may be there, taking notes.
First up is the second reading of the Riot Compensation Bill from the Conservative Mike Wood, which deals with claims, procedures, decision-making and limits on awards payable in relation to a new compensation scheme for property damaged, destroyed or stolen in the course of riots.
Then there's the second reading of the Conservative Simon Hoare's Pavement Parking (Protection of Vulnerable Pedestrians) Bill, to make powers available to highway authorities to make further provision for the safety, convenience and free movement on pavements of disabled people, older people, people accompanying young children and other vulnerable pedestrians; and strengthen and simplify the law on pavement parking in England and Wales.
MPs will be doing well if they reach William Wragg's Criminal Cases Review Commission (Information) Bill, let along Caroline Ansell's Assessment of Government Policies (Impact on Families) Bill There are plenty more bills listed on the Order Paper, but they don't have much chance of getting debated.