Ed Balls to publish 'revelatory' political memoirs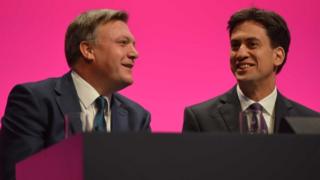 Ed Balls is to publish his political memoirs in the run-up to Labour's annual party conference in the autumn.
Mr Balls, a minister in former Labour PM Gordon Brown's government and shadow chancellor under Ed Miliband, lost his seat at the 2015 general election.
The book is billed as a "brave and revelatory account" of his time on the Labour front bench.
Mr Balls has recently kept out of the limelight - until he entered the fray in the EU referendum debate this week.
The former shadow cabinet minister shared a platform with Chancellor George Osborne and former Lib Dem Business Secretary Vince Cable to campaign for a Remain vote on 23 June.
'Victory and failure'
Mr Balls' book, called Speaking Out - Lessons In Life And Politics, will come out on 8 September - two weeks before Jeremy Corbyn's second conference as Labour leader.
Publishers Hutchinson said: "Speaking Out is a brave and revelatory account by an influential thinker and an extraordinary politician.
"It is a project that is unique in its candour, eloquence and range: a reckoning, a record of a remarkable career and a rallying cry."
The publishers said Mr Balls would use the book to talk about "victory and failure: about the mistakes made, change delivered and personalities encountered over the course of two decades at the frontline of British politics".
After he lost his Morley and Outwood seat to the Conservatives in last year's general election, Mr Balls became a senior fellow at Harvard University and chairman of Norwich City FC.