Voters 'split on UK Brexit priorities'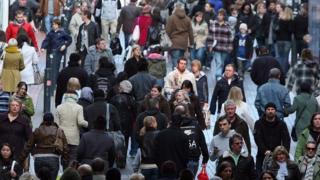 People "almost universally support" the UK staying in the EU single market after Brexit - while also wanting new migration controls, research suggests.
NatCen Social Research said its study suggested voters did not want a choice between a "hard" or "soft" Brexit.
Asked to pick between ending free movement and continued free trade, opinion was split down the middle.
This might leave the government with a "hard choice" if EU leaders refuse to budge, a leading pollster said.
The government has so far refused to set out its negotiation demands. It plans to begin formal talks with the EU about the UK's exit by the end of March 2017.
Downing Street has said it wants the maximum possible access to the single market along with the power to control migration from the EU.
But EU leaders have said for the UK to be part of the single market it would have to accept the free movement of people.
During the debate about what the government should demand in talks, the terms "hard" and "soft" Brexit have been used to describe how close a relationship the UK should aim for in the negotiations.
Professor John Curtice, who led the study for research company NatCen, said there appeared to be "little sign of marked voter hostility" to things associated with a "soft Brexit".
Opinion on 'Soft Brexit' items
90% of respondents support Britain remaining part of the European Union single market

65% of respondents support continuing to follow EU regulations on the design and safety of goods

60% of respondents support allowing boats from the EU to fish in British waters in return for allowing British boats to fish in EU waters
Getty Images
But Prof Curtice said these findings were "insufficient evidence on which to conclude that the public would prefer a soft Brexit to a harder one".
So people were also asked whether they favoured different elements associated with a "hard" Brexit, focusing on migration and border checks.
They found:
74% backed requiring EU citizens to apply to enter the UK in the same way as those from outside the EU
71% supported reintroducing customs checks into Britain from the EU
70% supported Britain imposing a limit on EU migration
Prof Curtice said there was "relatively little public enthusiasm" for the principle of free movement of people to continue.
"While it may be the case that the EU believes that freedom of movement and free trade go together much like love and marriage were once thought to do, this is evidently not the way in which the average voter in the UK sees the situation," he said.
In an attempt to determine which issue voters would favour if faced with a choice, people were presented with a scenario that firms could only sell freely in the EU if free movement continued.
In response, 49% said the UK "definitely or probably should agree to freedom of movement if that was necessary to securing continued unfettered access to the EU single market", while 51% said it "definitely or probably should not" - a result that almost matched the balance between Remain and Leave voters in June's referendum.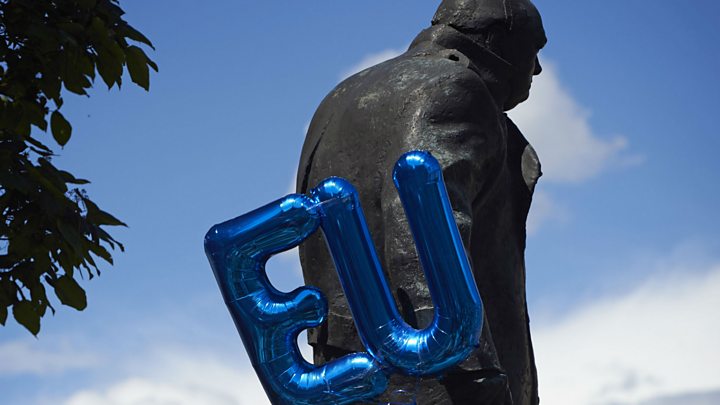 Prof Curtice said given that most Leave voters and Conservative supporters would prioritise migration curbs, the government might favour this option if it came to a choice.
NatCen Social Research described its study as the most comprehensive to date on public attitudes towards Brexit.
It interviewed 1,391 people between 22 September and 24 October 2016, either online or over the phone, and all respondents were originally interviewed as part of the random probability face-to-face 2015 British Social Attitudes survey.