Voting taking place in Stoke and Copeland by-elections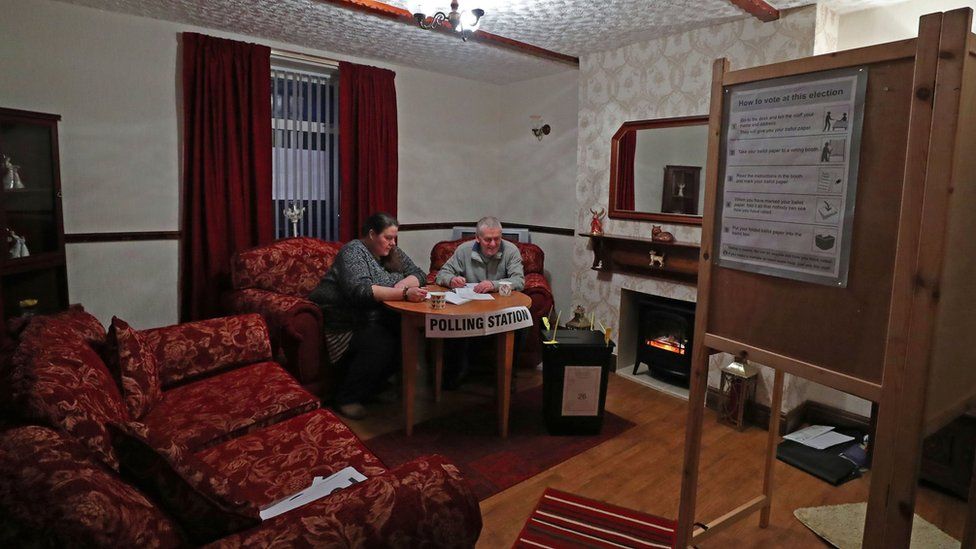 Voting is taking place to elect new MPs in the Stoke-on-Trent Central and Copeland by-elections.
Polling stations will be open until 22:00 GMT.
The two contests follow the resignations of Labour MPs Tristram Hunt, in Stoke-on-Trent Central, and Jamie Reed, in Copeland, in Cumbria.
Strong wind and rain are forecast in both constituencies as Storm Doris crosses central and northern parts of England.
Both sets of results are expected in the early hours of Friday.
Stoke-on-Trent Central candidates, in alphabetical order
Mohammed Yaqub Akram - Independent
Zulfiqar Ali - Liberal Democrats
Jack Brereton - Conservatives
The Incredible Flying Brick - Official Monster Raving Loony Party
Adam Colclough - Green Party
Godfrey Davies - Christian Peoples Alliance
Barbara Fielding - Independent
David Furness - British National Party Local People First
Copeland candidates, in alphabetical order
Michael Guest - Independent
Rebecca Hanson - Liberal Democrats
Trudy Harrison - Conservatives
Roy Ivinson - Independent
Gillian Troughton - Labour