Theresa May gives up crisps for Lent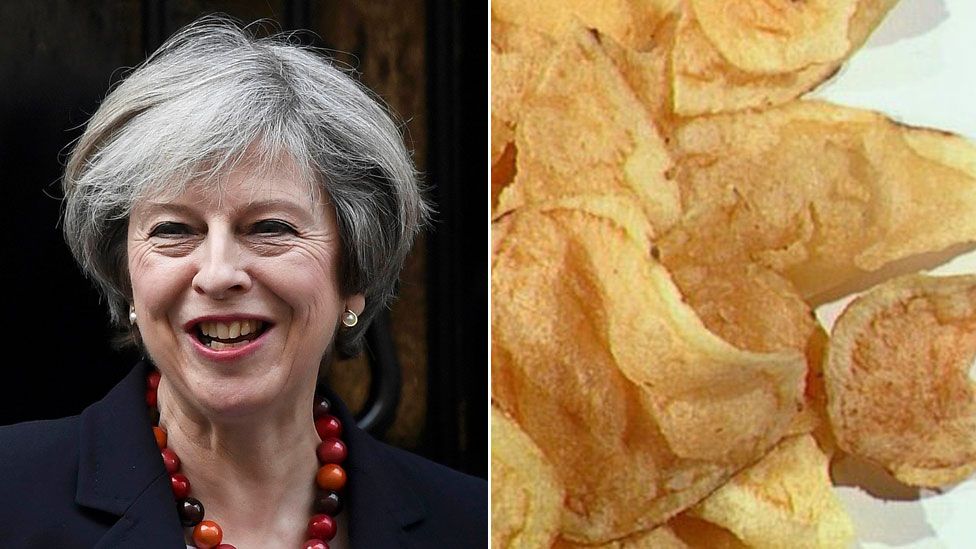 Prime Minister Theresa May will refrain from tucking into crisps for Lent, Downing Street has revealed.
At the regular press briefing, the PM's spokesman said her favourite flavour was salt and vinegar - but stopped short of endorsing a specific brand.
He was also unable to tell reporters how often Mrs May tucks into a bag.
"I don't know how many packets of crisps the prime minister consumes per week, per day or per month, but she will be giving them up," he told them.
Christians traditionally give up certain foods over Lent, which leads up to Easter and this year begins on 1 March, to mark Jesus's 40 days of fasting in the desert.