Brexit: Ex WTO chief Pascal Lamy in 'no deal' warning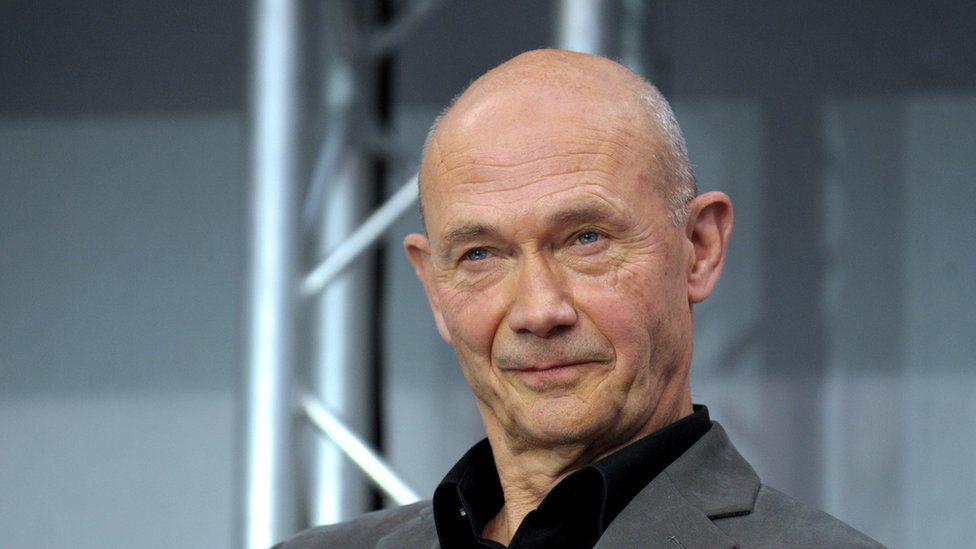 Britain leaving the EU with no deal would be "extremely bad" for both parties, the former head of the World Trade Organisation (WTO) has said.
This outcome would "by definition" be worse than any kind of agreement, said Pascal Lamy, likening the Brexit process to "removing an egg from an omelette".
The UK government will shortly trigger Article 50 of the EU's Lisbon Treaty, kick-starting the two-year window for negotiations before the UK leaves automatically.
The UK wants to negotiate a trade deal in parallel to the Article 50 exit deal, but EU representatives have indicated that the divorce agreement must come first.
Prime Minister Theresa May has said leaving with no trade deal would be better than signing up to a bad one.
No deal would mean the imposition of "WTO rules", barriers to UK-EU trade which do not exist at the moment.
Supporters of Brexit argue that the UK could thrive under WTO rules under the right economic conditions.
But Mr Lamy, who has been a persistent critic of Brexit, said defaulting to WTO rules would have negative effects on both sides of the channel.
"Anything that has a cost for the UK has a cost for the continent," said Mr Lamy at an Institute for Government event in London on Thursday.
Even a comprehensive trade deal would involve costs, he said, because trade between the UK and EU will face bigger barriers than now.
A comprehensive deal would take five or six years to negotiate so a transitional arrangement would be needed once the two year Article 50 period ends, the former WTO chief said.
Asked about Mr Lamy's comments, Mrs May's official spokesman said the prime minister remained "convinced we can get a good deal within a two year time frame - nothing has changed".
UK ministers insist "no deal" is an unlikely outcome. The former WTO chief agreed, dismissing the idea that other EU countries want to punish the UK.
A trade deal in goods could be simple if the UK simply adopts existing EU tariffs and quotas said Mr Lamy, although eliminating tariffs entirely, as some economists who back a Leave vote last year have suggested, is not politically realistic.
This is because countries are economically competitive in some sectors and not in others, so removing all barriers would cause "social and political pain ... tariffs are a way to ease this pain".
Another problem with removing all tariffs is it gives "zero incentive for others to provide you with better market access," he said.
The divorce bill could be simple to resolve if a final figure can be agreed upon, but other areas, like competition law, business regulation and trade in services, could be very complex.
"The tariff side is the simplest," said Mr Lamy.
One option that has been floated is trade deals for certain sectors.
But this is unlikely because of Article 24 of the WTO's General Agreement on Tariffs and Trade, said Mr Lamy. This clause says free trade agreements must cover "essentially all trade".