General Election 2017: Nigel Farage won't stand as an MP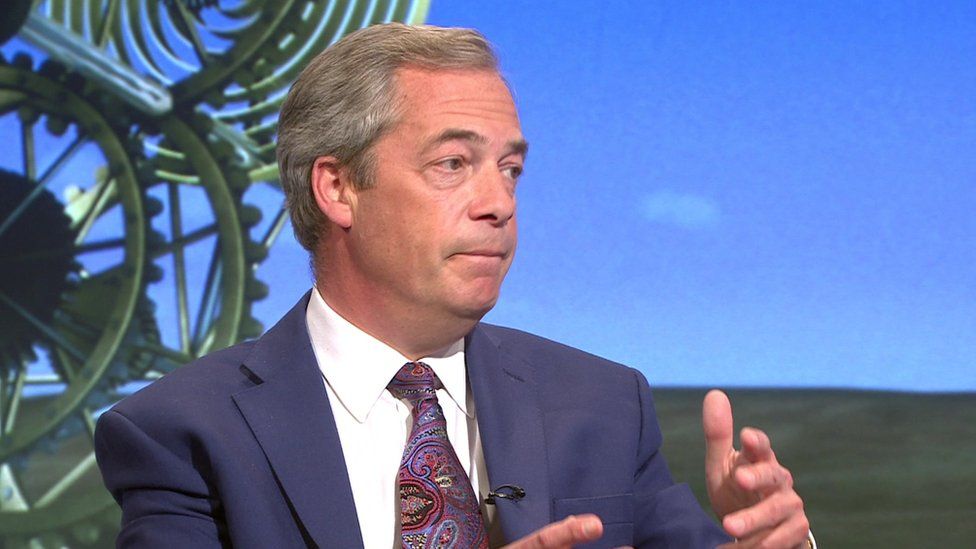 Former UKIP leader Nigel Farage says he will not be standing in the General Election on 8 June.
The MEP told the Daily Telegraph he could have had an "easy win" in the former UKIP seat of Clacton but had decided to "fight for Brexit in Europe" instead.
Earlier he said he had not yet decided whether to put himself forward.
He also said current leader Paul Nuttall had "six weeks to prove himself" in the party's top job.
The only MP to be elected under a UKIP banner at a general election was Douglas Carswell in Clacton - but he has since quit the party.
Ex-UKIP donor Arron Banks has said he intends to stand in Clacton this time, although Mr Carswell has now confirmed he will stand down.
Mr Farage, who is chairman of the Europe of Freedom and Direct Democracy Group in the European Parliament, has failed in seven attempts to get elected to Westminster.
On Mr Nuttall, who finished behind Labour in the Stoke Central by-election in February, he added: "He's got six weeks to prove himself, hasn't he? It's just as simple as that."