Ashdown: Lib Dems need to do something radical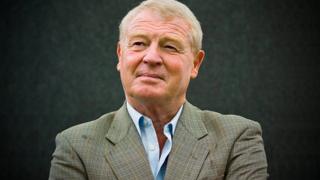 The Lib Dems should be "a gathering point" for a wider coalition of the progressive centre, the party's former leader Lord Paddy Ashdown has said.
He said millions of people had been left "voiceless" by political parties that have "spun away to the extremes".
But he argued that "a new more sensible politics" is emerging through cross-party alliances on issues like Brexit.
Former Labour Chancellor Lord Darling said in his opinion setting up a new party was "for the birds".
Lord Ashdown said he believed political parties in their present form were "dying" and "we have to now think how we create a new more modern structure".
He told BBC Radio 4's Today programme the most successful social organisations involved "mass movement, low cost of entry, high participation rate and constant engagement".
He said the Lib Dems needed to "do something radical", saying that they were "in a difficult position now", although one that was "not irrecoverable by any means".
He said he did not think it was necessary to create a new party like the SDP - the party that was formed in 1981 by senior Labour Party defectors Roy Jenkins, David Owen, Bill Rodgers and Shirley Williams - the so-called "gang of four".
Instead he said "new alliances" were forming across "progressive parties" over Brexit "and you begin to see the shape of a new more sensible politics emerging that gives voice at last to the moderate centre of our country".
'Wonderful time' leading party
The Lib Dems, who now have 12 MPs having gained four seats at the general election, are currently undergoing a leadership contest, following the resignation of Tim Farron.
Lord Ashdown said that while he had "a wonderful time" leading the party between 1988 and 1999, he would not be standing in the contest, which at the moment has just the one entrant - former business secretary Sir Vince Cable.
"When you leave the stage, you leave the stage... my job is to help my party to continue to survive and to grow - and it is growing now - and to help the next stage."
He added: "I think our party needs to be less tribal than it has been but we need to be the gathering point for a wider coalition of the progressive centre - that's our historic purpose and that's what I'd like to assist it to do."
But Lord Darling - chancellor under Gordon Brown between 2007 and 2010, said as a Labour member for 40 years, his view was that cross-party cooperation "is great", but setting up a new party "is for the birds".