Jacob Rees-Mogg announces baby Sixtus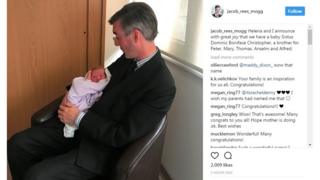 Conservative MP Jacob Rees-Mogg has named his sixth child Sixtus Dominic Boniface Christopher.
The backbencher announced the new arrival on Instagram, where attention focused on the eye-catching name.
The name Sixtus is shared with five popes, most recently in 1590.
"Helena and I announce with great joy that we have a baby Sixtus Dominic Boniface Christopher, a brother for Peter, Mary, Thomas, Anselm and Alfred." Mr Rees-Mogg said.
The other children's full names are Alfred Wulfric Leyson Pius, Thomas Wentworth Somerset Dunstan, Peter Theodore Alphege, Anselm Charles Fitzwilliam and Mary Anne Charlotte Emma Rees-Mogg.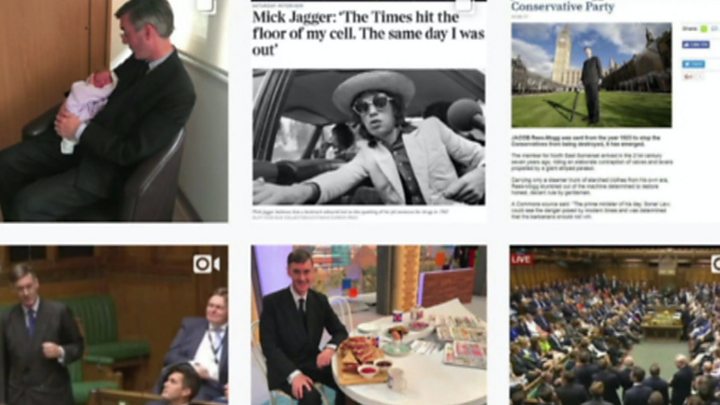 The Tory MP for North East Somerset, who recently joined Instagram, has become something of a cult figure on social media, with dozens of Facebook pages devoted to him.
"I am a late convert to social media and it's turned out to be great fun," he told BBC Trending recently.
"We've put up some jolly photographs. You hear a lot about unpleasantness but it's reassuring that there is a lighter touch."