Government wine cellar: Consumption down 12% during Brexit vote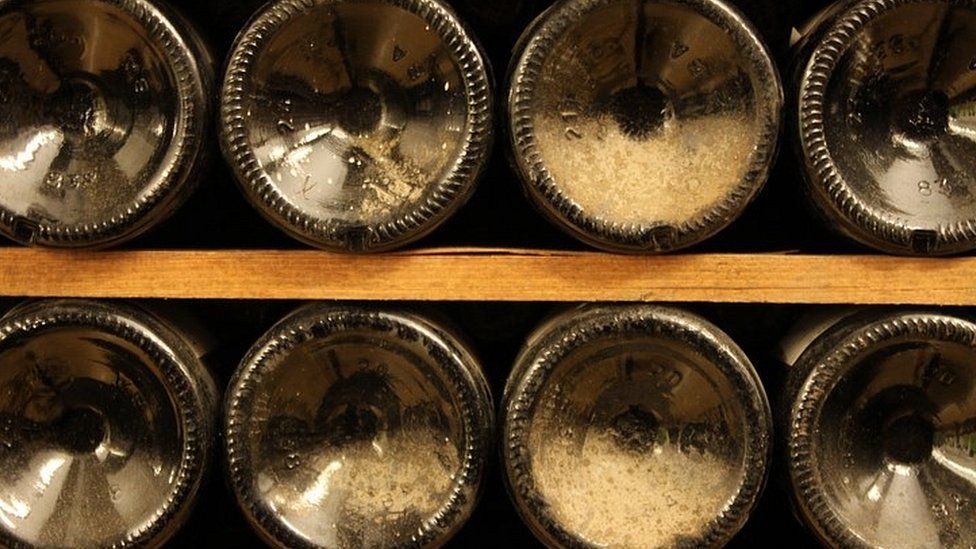 Ministers and their guests quaffed less wine from the government's official cellars in the year to March.
The 12% reduction was put down to a decrease in the number of official receptions during the Brexit referendum.
But there was a big increase in the cost of wine bought to replenish stocks - up from an average of £11 to £15, according to an annual report.
The hospitality service pays for itself through sales of high value stock.
Ministers, officials and visiting dignitaries from home and abroad managed to get through 3,261 bottles from its extensive reserves in 2016-17.
English and Welsh wines were the most commonly served, making up 52% of the total.
French wines, such as Bordeaux and Burgundy, were the next most popular. Some 37 bottles of New Zealand wine were consumed - but there was little appetite for other New World varieties, with just four bottles of South African wine and one each from the United States and Chile being drunk.
Ministers and their guests got through 48 bottles of champagne, 28 bottles of gin, five bottles of whisky and two bottles of brandy.
The average price of a bottle of wine drunk at government events was £12.
The wine cellar - which was established in 1908 and is currently located beneath Lancaster House near Buckingham Palace - contains 33,669 bottles of wine, including first growth Bordeaux and New Zealand Sauvignon and Sauternes. Its contents are valued at £804,811.
It is managed by the government hospitality service, which in 2016-17 sold wine worth £40,800 and purchased stock costing £45,042, an increase of £5,000 on the previous year, but well down on the £70,432 spent the year before that. The shortfall in income was made up by payments from other government departments.
Wines are selected for purchase on the recommendation of the Government Wine Committee, an unpaid team of wine tasters currently chaired by former ambassador Sir David Wright.
Ministers and their officials have no say in the kind of wine served at receptions - selections are made for them, depending on the status of their guests and the kind of event, by the hospitality service.
After the outbreak of World War Two, wines from the German Embassy were requisitioned and added to the government's cellar stock.