Science committee chairman urges parties to nominate women MPs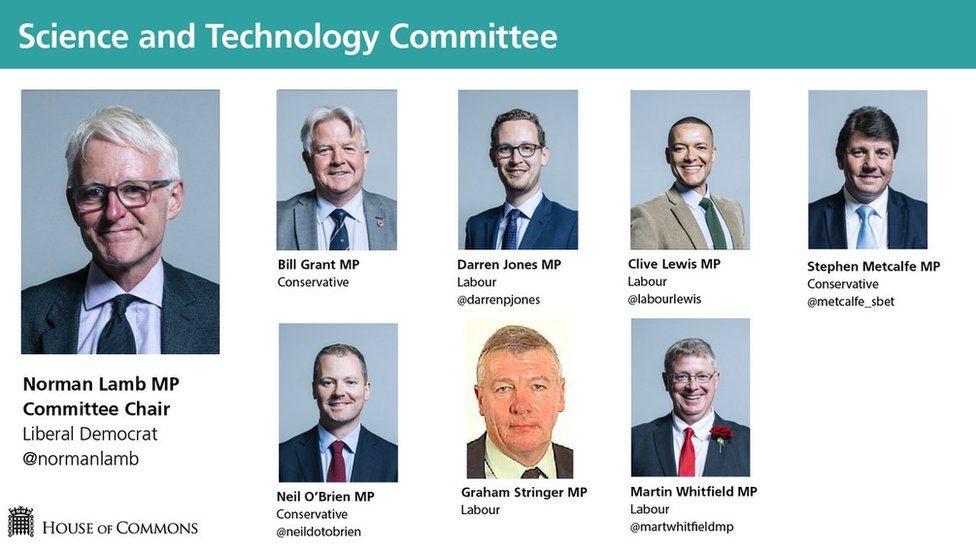 The chairman of the Commons Science Committee has issued a plea for female MPs after only men were put forward.
Norman Lamb wrote to Labour and the Tories asking for women to fill the remaining three slots - after the initial eight slots were taken by men.
One of these has now been taken by Conservative MP Vicky Ford.
Mr Lamb had warned that the lack of balance could hamper the committee's ability to properly do its job of scrutinising government science policy.
Science Minister Jo Johnson agreed, saying it needed "basic legitimacy".
Places on select committees are allocated to the different parties who then nominate MPs for the roles.
In the case of the science committee, there had not been enough volunteers from MPs to fill all the places.
There had been criticism on Twitter when the initial appointments were announced.
Shameful! No women on science committee. Too few on others. What century is Parliament operating in? Parties & Commons must sort this out https://t.co/Vc23LVjD6Q

— Yvette Cooper (@YvetteCooperMP) September 13, 2017
We're extremely disappointed this committee doesn't represent scientific community in the UK, and concerned it lacks necessary expertise.

— Science Grrl (@Science_Grrl) September 12, 2017
Labour MP Yvette Cooper said it was "shameful", and ScienceGrrl, an organisation supporting women in science, said it was "extremely disappointed this committee doesn't represent scientific community in the UK".
In his letter to the Labour and Tory whips, Mr Lamb, a Liberal Democrat MP, said: "While the 2017 election has produced the most diverse group of MPs ever, this is not being reflected in the membership of the committee."
He added: "I would like to encourage you in the strongest terms to do whatever you can to ensure that women are included in the remaining nominations to the science and technology committee," he added, calling for parties to review their nomination processes to ensure a gender balance in the future."
Ms Ford later confirmed her appointment on Twitter, saying she was "chuffed" to join the committee.