Jacob Rees-Mogg: Food banks 'rather uplifting'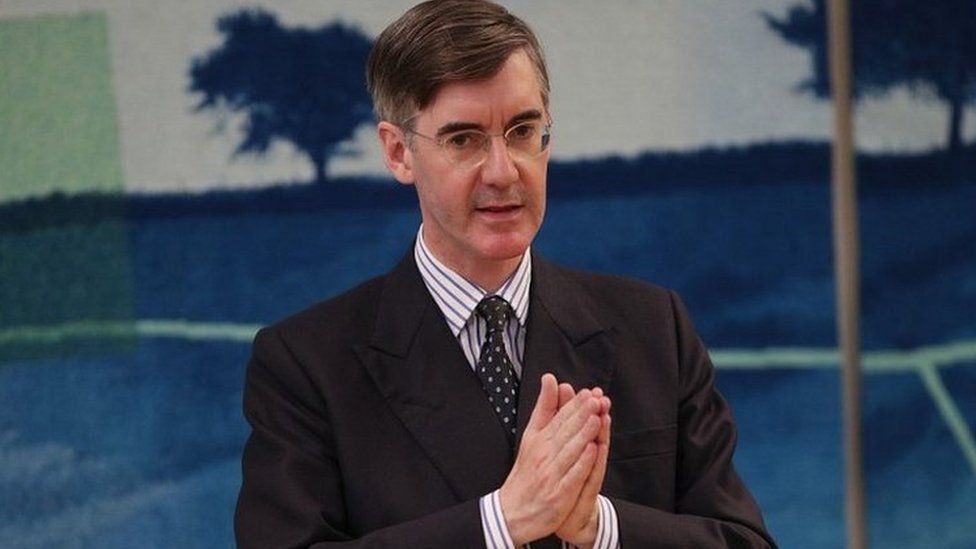 The voluntary support given to food banks is "rather uplifting" and "shows what a compassionate country we are", Tory MP Jacob Rees-Mogg has said.
He told LBC radio the only reason for the rise in their use was "that people know that they are there".
The North East Somerset MP said the former Labour government had failed to inform people of their existence.
When the Tories came to power, they had allowed Jobcentre Plus to tell people food banks were available, he said.
The backbencher recently dismissed speculation he could the next Conservative leader and insisted "no-one serious" believed he would be a candidate.
When challenged by a caller to LBC about the increased use of food banks, Mr Rees-Mogg argued they fulfilled a vital function.
"To have charitable support given by people voluntarily to support their fellow citizens I think is rather uplifting and shows what a good, compassionate country we are," he said.
"Inevitably, the state can't do everything, so I think that there is good within food banks.
"The real reason for the rise in numbers is that people know that they are there and Labour deliberately didn't tell them."
Food banks are charities that collect and distribute food to people in need
Normally, those needing help must be referred by a doctor, social worker, or Jobcentre staff, who give them a voucher to exchange for food
The food is donated by churches, businesses, community groups and individuals
There has been a big increase in their use in recent years
The Trussell Trust - the main food bank charity - gave out 61,500 food parcels in 2010-11
By 2016-17, the number handed out by the charity had risen to almost 1.2 million
He said food banks pre-dated the Conservatives coming to office and "crucially, the change that took place was that the Conservative government allowed Jobcentre Plus to tell people that food banks existed".
Labour leader Jeremy Corbyn has repeatedly highlighted the rise in the use of food banks in the UK as a "shameful" symbol of poverty under the Conservatives.
When challenged in April about claims that nurses were now using them, Prime Minister Theresa May said there "many complex reasons why people go to food banks".