Theresa May says cabinet 'fully behind' her leadership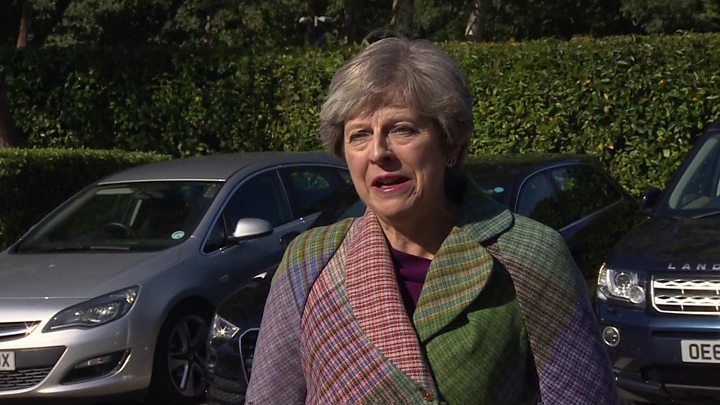 Theresa May has said she has the "full support of her cabinet" after a former party chairman said there should be a Conservative leadership contest.
The PM insisted she was providing the "calm leadership" the country needed.
Grant Shapps says about 30 Tory MPs back his call for a leadership contest in the wake of the general election results and conference mishaps.
But his claims prompted a backlash from loyal backbenchers, several of whom called on him to "shut up".
There has been leadership speculation since Mrs May's decision to call a snap general election backfired and the Conservatives lost their majority.
The Conservative conference this week was meant to be a chance to assert her authority over the party, but her big speech was plagued by a series of mishaps, as she struggled with a persistent cough, was interrupted by a prankster and some of the letters fell off the conference stage backdrop behind her.
Asked about leadership speculation as she attended a charity event in her constituency, Mrs May said: "What the country needs is calm leadership and that's what I am providing with the full support of my cabinet."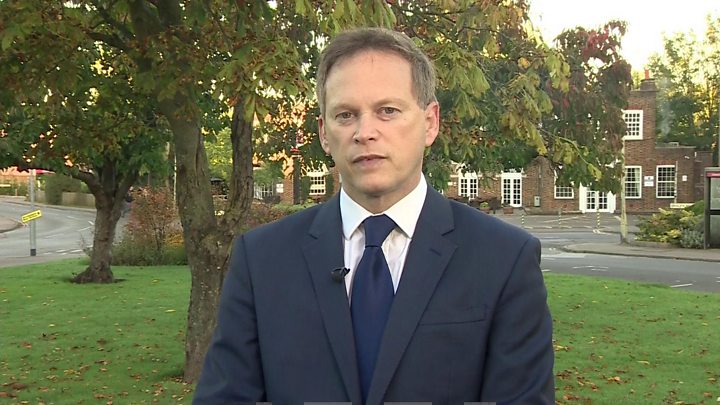 She said her recent speech in Florence had given "real momentum" to Brexit negotiations and she was intending to update MPs next week on her plans to help "ordinary working families" with a cap on energy bills.
Environment Secretary Michael Gove was among cabinet ministers and MPs publicly defending Mrs May on Friday morning, as the story broke that Mr Shapps was the senior Tory behind a bid to persuade her to go.
Mr Gove told BBC Radio 4 the prime minister was a "fantastic" leader, had widespread support, and should stay "as long as she wants".
He said that the "overwhelming majority of MPs and the entirety of the cabinet" backed the prime minister.
Home Secretary Amber Rudd wrote an article in the Telegraph urging the prime minister to stay, while First Secretary of State Damian Green said on the BBC's Question Time the prime minister "was determined as ever to get on with her job - she sees it as her duty to do so".
Ruth Davidson, the leader of the Scottish Conservatives, hit out at those plotting to oust Mrs May as prime minister.
Speaking to the BBC's Political Thinking podcast, she said: "I have to say, I've not got much time for them...
"I really don't think that having a bit of a cold... when you are trying to make a speech changes the fundamentals of whether Theresa May is the right person to lead the country."
---
Something has changed - Laura Kuenssberg's view
There is, this morning, an operation being mounted by the government to try to show that nothing has changed in the Conservative Party in the last few days.
That Theresa May's leadership remains on track and she is, to use another of her famous phrases, just, "getting on with the job".
Except, as happened the last time she proclaimed "nothing has changed", something rather fundamental has, after all.
For the doubts that have been building about her in the party for months are now out there in the wide open.
Read more from the BBC's political editor
---
To trigger a vote of confidence in the party leader, 48 of the 316 Conservative MPs would need to write to the chairman of the backbench 1922 committee.
A leadership contest would only be triggered if Mrs May lost that vote, or chose to quit.
Mr Shapps, who was co-chair of the party between 2012 and 2015, said no letter had been sent and said his intention had been to gather signatures privately and persuade Mrs May to stand down.
But he claimed party whips had taken the "extraordinary" step of making it public by naming him as the ringleader of a plot to oust the PM in a story in the Times.
He told the BBC: "I think it's time we actually tackle this issue of leadership and so do many colleagues.
"We wanted to present that to Theresa May privately. Now I'm afraid it's being done a bit more publicly."
He added: "The country needs leadership. It needs leadership at this time in particular. I think the conference and the lead-up through the summer has shown that that's not going to happen. I think it's time that we have a leadership election now, or at least let's set out that timetable."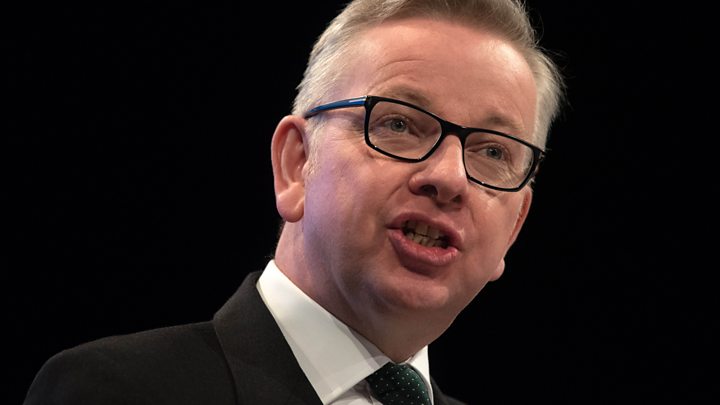 But Conservative MP Nigel Evans told the BBC's Daily Politics that if Grant Shapps "can't get 48 signatures, he should just shut up: "In my chats to MPs at Westminster nobody wants an early leadership election. We just simply don't want that."
Fellow MP James Cleverly tweeted: "I've always liked Grant Shapps but he really is doing himself, the party and (most importantly) the country no favours at all. Just stop."
Among other MPs criticising Mr Shapps was Charles Walker, vice chairman of the Tory backbench 1922 committee, who suggested the plot was going to "fizzle out".
"No 10 must be delighted to learn that it's Grant Shapps leading this alleged coup," he said. "Grant has many talents but one thing he doesn't have is a following in the party."
Former minister Ed Vaizey was the first MP to publicly suggest Mrs May should quit on Thursday, telling the BBC: "I think there will be quite a few people who will now be pretty firmly of the view that she should resign."