UK will 'take control' of EU aid funding after Brexit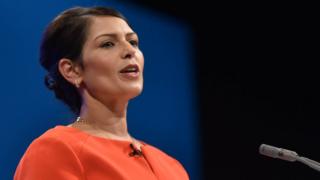 The UK will take control of aid funding which currently goes via the EU, after Brexit, International Development Secretary Priti Patel has said.
The cabinet minister suggested the funds could be used to support the country's "national interest" as well as efforts to alleviate poverty.
Ms Patel was speaking to the Commons International Development Committee.
She said ministers would look again at all EU aid programmes, but would work in partnership on specific projects.
However, the UK would no longer send funds "unconditionally" to Brussels, she said.
"There isn't much oversight and transparency and accountability in terms of how that money is spent," Ms Patel said.
Ms Patel, who campaigned for Brexit during the UK's EU referendum, said funds could be used for "humanitarian" causes as well as trade and economic development.
"If it is in a refugee camp for example in Jordan or Bangladesh, that kind of work will continue.
"But it will be a very, very different way of working to what we have now where we just give a chunk of money over to the European Commission which we don't have any oversight over."
Ms Patel has previously said aid going to multinational organisations like the EU could be cut unless it provides better value for money.