Speaker Bercow calls for zero tolerance of harassment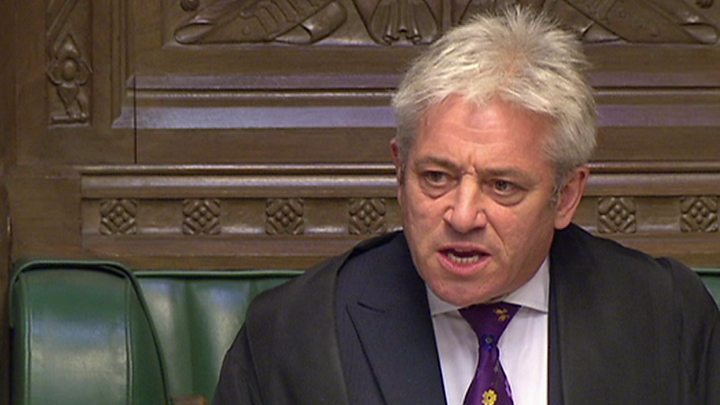 Commons Speaker John Bercow has said there must be "zero tolerance" of sexual harassment in Parliament as ministers vowed action "within days" to improve the way complaints are handled.
Claims about inappropriate behaviour by MPs were "disturbing", Mr Bercow said.
All parties, he said, must have "credible" staff grievance procedures.
Commons leader Andrea Leadsom said MPs must "put their house in order" quickly because everyone "had to a right to feel at ease" working in Parliament.
In a statement, she said recent allegations against MPs "risked bringing all our offices into disrepute" and Parliament "must take action in days not weeks".
She confirmed that the Cabinet Office was investigating specific allegations about whether individuals had broken the ministerial code and said the most serious allegations should be referred to the police.
She told MPs that the existing system for handling grievances was inadequate and that staff who felt mistreated must be able to come forward in a "safe" environment with the knowledge that their concerns would be handled initially by independent specialist teams and referred promptly for further investigation.
She promised a cross-party approach to establishing a contractually binding complaints procedure for all those working in Parliament, including MPs, peers, staff and interns.
The system, she suggested, could consider claims of bullying as well as sexual harassment and could be policed by a new body, "with an independent element", across both the Commons and the Lords.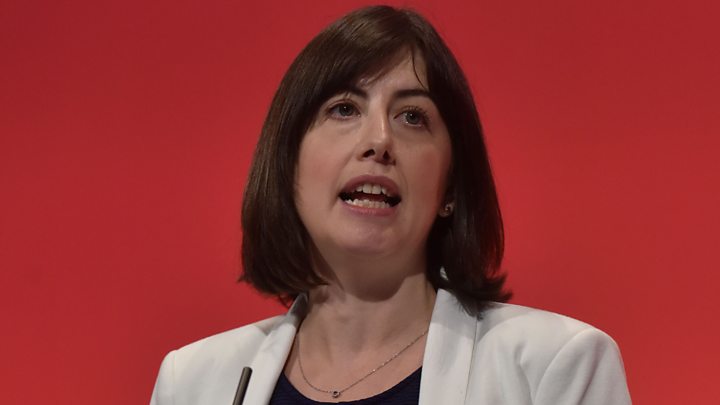 "It is a right, not a privilege, to work in a safe and respectful environment," she said.
Asked about potential penalties, she said it would be up to Parliament to decide, but the withdrawal of the whip from MPs and the sacking of ministers were "within scope".
Addressing MPs, Mr Bercow said change was needed "swiftly" and there should not be "endless debate", suggesting that it was up to political leaders to drive the process forward.
'Not hysteria'
He said the existing code of conduct applying to MPs must be updated to require members to treat all those working in Parliament with "dignity, courtesy and respect".
"Make no mistake, there is a need for change," he said. "For my part as speaker I am happy to do whatever I can. Others must do likewise."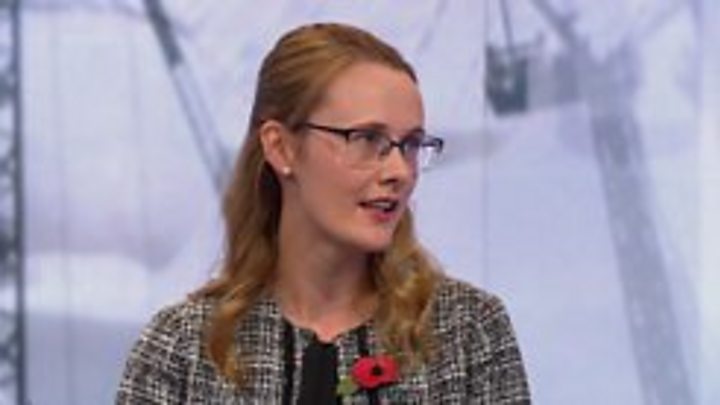 And Labour MP Harriet Harman called for an end to the "sleazy, oppressive" culture in Westminster, telling MPs that those bringing forward complaints must have their anonymity protected.
"This is not hysteria. This is something that has been long overdue for all the parties to deal with."
Plaid Cymru MP Liz Saville Roberts said she had been told by an employee of an MP that "she reported being sexually assaulted to the proper authorities earlier this year, who did nothing".
"She is deeply disappointed and distrustful, and she tells me that distrust is endemic," she said.
---
What are the existing procedures?
People who work for MPs are legally employed by them and are not covered by the established grievance procedure for other Parliamentary employees.
Employment disputes have traditionally been handled in-house by the MPs concerned with, in some cases, the input of political parties.
The Independent Parliamentary Standards Authority (IPSA), which pays MPs and their staff, offers guidance on grievance procedures to MPs when they draw up employment contracts but these are not binding.
The guidance states anyone with a complaint against an MP should initially make it to their line manager, even though this could be the MP themselves. It goes on to set out the best practice procedures to be followed.
MPs are bound by rules set out in a code of conduct drawn up in the mid-1990s. They are expected to act with "probity and integrity" and "in accordance with the public trust" placed in them.
Parliament's standards commissioner has the power to investigate claims that MPs have undermined the "reputation" of Parliament - but the rules do not cover sexual matters.
---
At the moment, there is a 24-hour confidential helpline for all staff to report abuse claims and an HR advice service but MPs' staff are not covered by grievance procedures for other parliamentary workers.
No 10 said Theresa May, who sat next to Ms Leadsom as she made her statement, took the issue seriously.
Labour has written to its MPs setting out rules for dealing with allegations of sexual abuse and harassment, while the SNP said it had begun an investigation into two unconnected allegations of inappropriate sexual behaviour.
In a letter sent to Mr Bercow on Sunday, Mrs May said the current system for airing grievances was not fair on employees, many of whom were young and in their first job.
She said the Conservatives had offered their MPs a voluntary code of conduct in 2014 but that it had no legal force and therefore it was "not fit for purpose".
The Independent Parliamentary Standards Authority (IPSA), which pays the salaries of MPs and their staff, has expressed concern in the past about the lack of HR support for MPs' staff.
But the watchdog said following a consultation with MPs and the Commons authorities last year, it was decided that it should have "little intervention" in staffing matters beyond payroll and it was not within its remit to set up a third-party body to do so.
Over the weekend, a Cabinet Office investigation was ordered into whether Conservative MP and international trade minister Mark Garnier breached ministerial rules after he admitted asking his secretary to buy sex toys and calling her "sugar tits".
And former Welsh Secretary Stephen Crabb was reported by the Sunday Telegraph to have admitted sending "explicit" messages to a 19-year-old woman after a job interview at Westminster in 2013.