The UK's race to get its own nuclear inspectors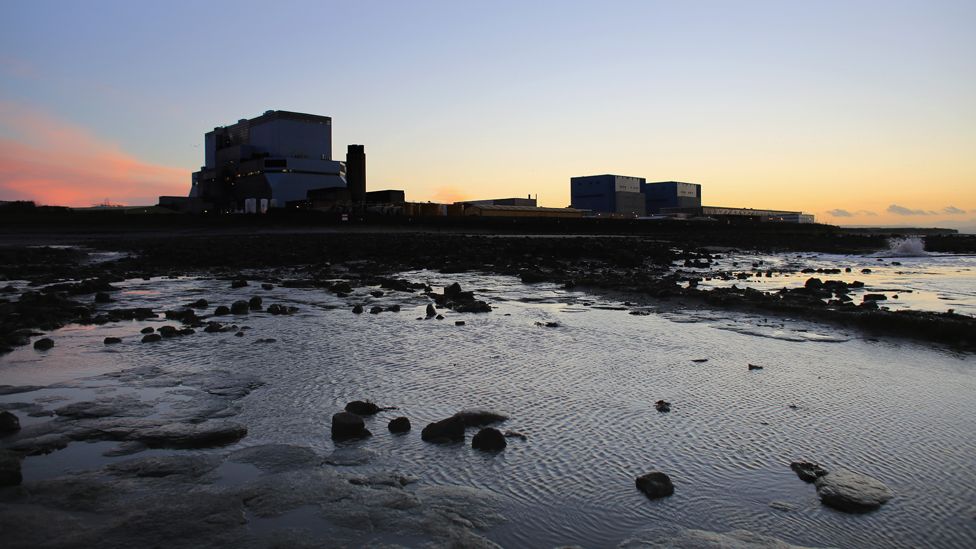 The government cannot guarantee Britain will have enough nuclear inspectors when it leaves the EU, MPs on the business committee were told.
The Office of Nuclear Regulation has recruited four new safeguards inspectors but says it needs more time to fill the specialised roles.
Nuclear minister Richard Harrington said there was "plenty of time" to recruit the staff needed.
But he stopped short of offering a firm guarantee.
The government has stressed that nuclear safeguards - the processes by which the UK shows its civil nuclear material is not diverted into weapons programmes - are different from nuclear safety - the prevention of nuclear accidents.
Mr Harrington said the UK was committed to leaving Euratom, the agency which has regulated the nuclear industry across Europe since 1957, at the same time as it left the EU in March 2019.
Industry figures have warned about significant disruption to energy production in the UK if there is not a new inspection regime ready to go to, to replace the one currently overseen by Euratom.
The four senior figures who gave evidence to the business committee on Wednesday said there was no benefit to the UK from leaving Euratom.
Mr Harrington agreed that Euratom had done a good job but said there was no question of remaining in it, as some have demanded, or of having "associate membership".
He said a new UK regime would be set up to be as "close as possible" to the one operated by Euratom.
Mina Golshan, deputy chief inspector at the Office for Nuclear Regulation, whose job it is to set up the new regime said she was confident Britain would continue to meet its international safeguarding obligations after March 2019.
But she said the agency would need a further two years to set up a bespoke UK regime and even this timescale was a "tall order".
The biggest problem was recruiting new safeguards inspectors from a "limited pool of expertise".
"To get to a point where we can deliver a regime by 2019 we need 10 to 12 additional inspectors and for us to be able to be up and running by two years after that probably around 20 to 25 inspectors," she told the committee.
The Office for Nuclear Regulation has said it will be very difficult to find enough British scientists, who can earn up to £99,000 a year as inspectors, to fill the gap.
Mr Harrington said he was confident the Office for Nuclear Regulation recruitment drive, which has been put on hold until the Nuclear Safeguarding Bill gets its second reading, would succeed and there was "plenty of time" to fill the vacancies.
But pressed on whether he could guarantee that, he said: "When recruiting it depends who replies in response to an advert."
Mr Harrington was also quizzed by the MPs about feared shortages of less skilled workers needed to build new nuclear plants, such as steel workers and welders.
Ben Russell, of Horizon Nuclear, the Japanese-owned firm planning to build a new nuclear reactor at Wylfa Newydd, on Anglesey, called for a special visa for infrastructure workers post-Brexit so they could continue to be recruited from EU countries.
He said projects like HS2 and the third runway at Heathrow meant the demand for staff would outstrip supply and there was not enough time to train up British workers.
David Wagstaff, the civil servant leading talks for the UK on the withdrawal from Euratom, said it would be up to the British government to decide on a post-Brexit visa regime.
There was also concern about the future of the world-leading nuclear fusion laboratory based in Oxfordshire, the Joint European Torus (JET), which is mostly funded by the EU.
Mr Wagstaff said: "We are confident that the EU will want Britain to participate in this research and development programme."
But, as with the other concerns raised by the MPs and industry figures, he said it was not possible to give any guarantees because substantive talks had not yet started in Brussels.
Mr Wagstaff said: "The way in which the EU 27 side are proceeding is to basically try and pin down all the things that are being pulled apart before we then get to the conversation about how much we can be put back together again."
He said EU negotiators were doing this because they were not sure what kind of relationship the UK would have with UK post-Brexit and wanted to prepare for every eventuality, including the "eventuality of there not being such a relationship".