Tory MP Charlie Elphicke suspended after 'serious allegations'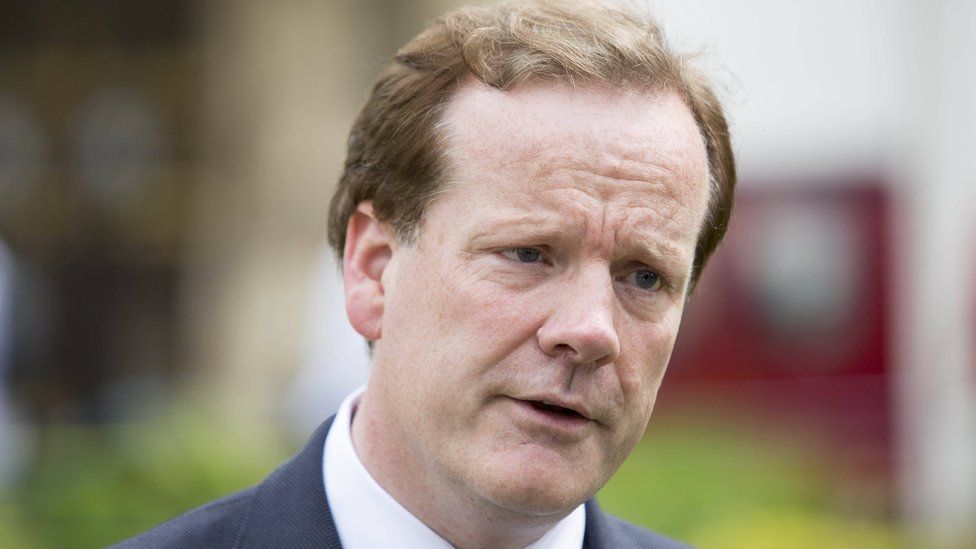 MP Charlie Elphicke has been suspended by the Conservatives after "serious allegations" that have been referred to the police, the party has said.
Mr Elphicke, a former party whip who has been the MP for Dover since 2010, has denied any wrongdoing.
In a post on Twitter, the married 46-year-old wrote: "The party tipped off the press before telling me of my suspension.
"I am not aware of what the alleged claims are and deny any wrongdoing."
Two days into his job as the party's new chief whip, Julian Smith issued a statement announcing Mr Elphicke's suspension.
According to the BBC's political correspondent, Chris Mason, in practice this means Mr Elphicke remains in the Commons, but for the time being at least, is not a Tory MP.
The party has not provided any further detail about the nature of the allegations, and did not reveal who had made a complaint about him.
The Dover and Deal Conservative Association has backed their MP in a statement, saying that Mr Elphicke is "professional and dedicated" and innocent until proven guilty.
However, it comes amid growing concern in Westminster over the conduct of politicians following a string of allegations of serious sexual abuse in Parliament.
Mr Hopkins has "absolutely and categorically" denied inappropriate conduct, while Mr Lewis has said: "I don't, as a rule, grope people's bottoms".
Sir Roger Gale, Conservative MP for North Thanet, told BBC Radio 4's Today programme it would be wrong to "rush to judgement" before there is proof of wrongdoing, warning against a "witch hunt".
He said: "We're in danger of getting into a situation where nobody half bright, half sensible, half decent, will want to go into the House of Commons - and that will not be good for democracy.
"We should look at the facts...by all means throw book at them, but don't throw the book at them until the case is proven."
But Rupa Huq, Labour MP for Ealing Central and Acton, told BBC Breakfast that the House of Commons has "no real structure" for complaints.
She said it is "the most unusual workplace" where the rules around sexual harassment are "lax if not non-existent".
"In this sense it needs to get into line, other big companies have a sexual harassment policy, they have a staff handbook. All those things do not exist for MPs", she said.
On top of that, she added, "you've got a whole political culture which has thrived on favours and bullying" as well as partisan "one-upmanship" where people are "incredibly loyal to their parties".
A spokesman for the Liberal Democrats said the party has a "robust and effective" complaints procedure which was strengthened in 2014 and is constantly under review.
The Conservative party is immediately adopting a new complaints procedure with a hotline for reporting potential breaches and a more detailed investigatory process.
For the first time, there will be an independent figure on the body looking into grievances, the party said.
Prime Minister Theresa May is due to meet opposition party leaders, including Labour's Jeremy Corbyn and the Liberal Democrat's Vince Cable, on Monday to discuss proposals to bring forward a new grievance system for Westminster staff and MPs.
Mrs May said Parliament must do its bit as well as the individual parties - as it was not fair to expect potentially vulnerable people to "navigate different grievance procedures according to political party".
Lord Bew, chairman of the Committee on Standards in Public Life, told the Today programme that the "burning issue" at stake is the reputation of parliament.
He said it was vital that cases were not dealt with internally by the parties, but by those outside parliament who could "give some reassurance to the public that this is not just another cover-up".