Boris Johnson safe for now despite latest diplomatic fumble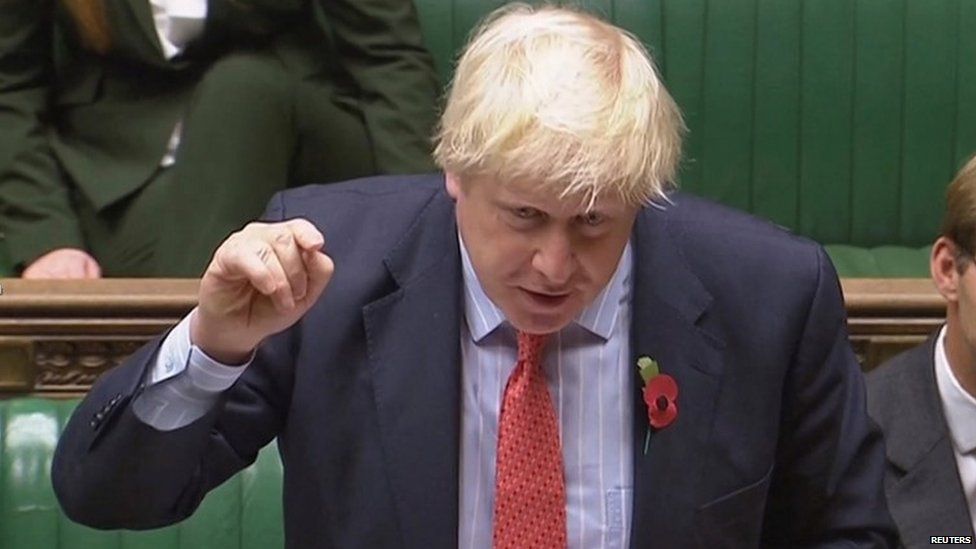 On the day George Orwell's statue was unveiled outside the BBC's Broadcasting House, it seems fitting that the government finds itself fending off accusations it has distorted and misrepresented the English language for political expediency in a way that would make the writer fume.
Boris Johnson is in hot water, again, over what he said to a meeting of the Commons foreign affairs committee last week.
Speaking about the case of Nazanin Zaghari-Ratcliffe, who remains in prison in Iran, Mr Johnson said, "when we look at what Nazanin Zaghari-Ratcliffe was doing, she was simply teaching people journalism, as I understand it, at the very limit".
But Mrs Zaghari-Ratcliffe's family and the British government have always insisted she was in Iran visiting family when she was arrested in 2016.
And now in an effort to hose the situation down and minimise any damage to Mrs Zaghari-Ratcliffe's case, the foreign secretary has told his Iranian counterpart that while he accepted his remarks at the committee "could have been clearer" he was seeking to condemn "the Iranian view that training journalists was a crime".
But that is not what he said to the Commons committee last week and Labour MPs are certainly furious at this latest diplomatic fumble by the foreign secretary.
It will not, however, result in his dismissal from the cabinet.
The foreign secretary said his comments had no impact on the case in Iran, a view echoed by his Iranian counterpart.
That certainly helps Mr Johnson weather this latest storm. But more fundamentally, Theresa May does not have the political strength to dismiss one of the cabinet's big Brexit-supporting beasts.
If she had a Commons majority and a united cabinet she might feel British diplomacy could be more effectively carried out by someone else. But her government is fragile.
After Michael Fallon left his post as defence secretary last week another cabinet departure would look like a government unravelling. It is the same reason Priti Patel is still in her job.