Budget 2017: 'I've never been able to afford my own home'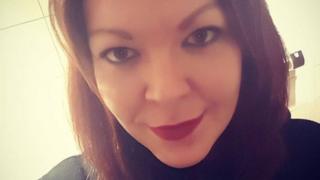 What do the measures introduced in the Budget mean to young people in the UK?
The Chancellor Philip Hammond, announced the immediate abolition of stamp duty for properties up to £300,000 in England, Northern Ireland and, for a time, Wales.
The average first-time buyer pays about £1,600 in stamp duty, according to Halifax Building Society.
The BBC spoke to a number of young people to find out if they thought the chancellor had gone far enough.
Hollie Croft, 31, is buying a house in London with her husband.
"Our stamp duty would have been £9,000," she said.
"Now, we can afford to redo the bathroom straight away instead of living with the rundown one until we'd saved up.
"Saving for a deposit whilst paying London rent has meant no holidays, no new clothes and very few nights out.
"I still think current house prices are disproportionate to wages and I don't know if this change will help in the long term, but for us right now? We're very happy."
'Empty promises'
Madeleine van Oss, a 25-year-old law student in Oxford, told the BBC the stamp-duty cut reflected the difficulty many young people faced accessing the housing market.
"If I get a good job and I can buy a house, the stamp-duty [cut] will help me," she said.
"It's good to see an acknowledgement that things are harder for us now than it was for them back in the day.
"Personally, I do well out of [this Budget]," she added.
Others were more circumspect. Nick, 19, said: "A lot of [this Budget], I felt, was just empty promises and things to attempt to win over voters."
He added: "I'm not sure how much of an impact the stamp-duty change will make to first-time buyers.
"With property prices rising, especially in London, £300,000 in house terms isn't a lot, in my opinion."
Nikki Entwistle, 33, agrees. After being made redundant from her job at British Gas in 2016, she decided to go back to college, where she is now studying animal management.
"I've never been able to afford my own home," she said.
"I've rented property since I was about 19.
"It seemed expensive then, but prices have gone up a lot.
"I don't know how the government expects us to be able to afford to save.
"With council tax, energy bills, rent and food, there's not enough left.
"I think there needs to be a cap on rent.
"Paying almost £700 a month makes it impossible."
James Furniss-Rees, who graduated from university in July with £58,000 of debt, said there had been "not enough" in the Budget for him.
"There was no real talk about debt, where there will be changes to timeframes, when to pay back and how," he said.
"The government should revise whether we pay tuition fees at all, because it's unrealistic for us to pay that all back."
By BBC UGC & Social News