Who is Nazanin Zaghari-Ratcliffe and why was she jailed in Iran?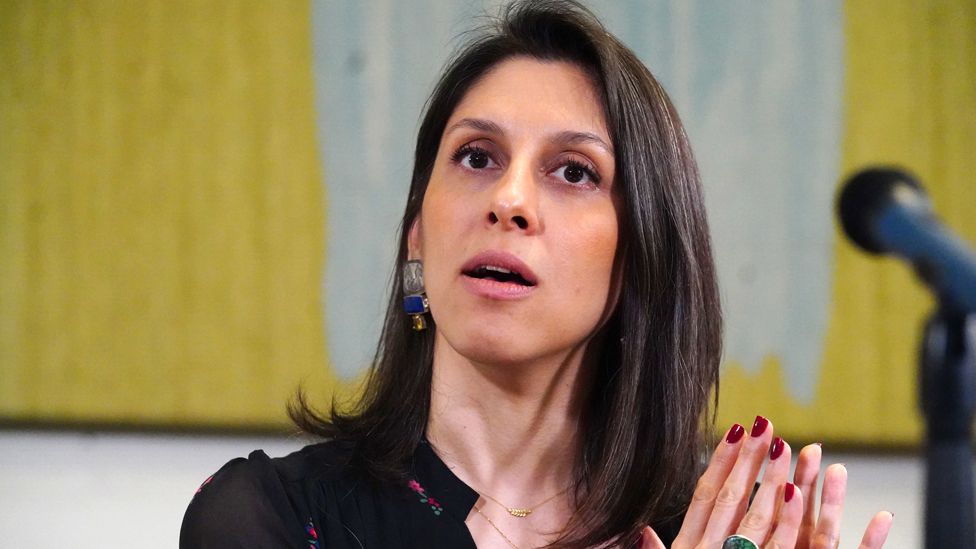 Nazanin Zaghari-Ratcliffe has told the BBC that Iran forced her to sign a false confession before allowing her to fly home to the UK.
She was freed in March, along with fellow British-Iranian national Anoosheh Ashoori, six years after being arrested on spying charges.
What has Nazanin Zaghari-Ratcliffe said?
Mrs Zaghari-Ratcliffe said the Iranian authorities would not let her board her plane home until she had signed the last-minute false confession. A UK official was with her when she signed the statement "under duress", she told the BBC.
The former political prisoner said she wanted to make sure people knew she had been forced to sign, to prevent the Iranian regime from exploiting her "dehumanising" confession.
Who is Nazanin Zaghari-Ratcliffe?
Ms Zaghari-Ratcliffe was detained in Iran while visiting the country with her daughter Gabriella in 2016.
Before her arrest, she lived in London with her daughter and husband.
She worked as a project manager for the charity Thomson Reuters Foundation and had been previously employed by BBC Media Action, an international development charity.
What was she accused of doing?
Iranian authorities alleged Ms Zaghari-Ratcliffe was plotting to topple the government in Tehran, but no official charges were ever made public.
Iran's Revolutionary Guards said she was leading a "foreign-linked hostile network", and sentenced her to five years in prison.
She has always denied the accusations she faced, and insisted she had taken her baby daughter to visit her parents and celebrate the Iranian new year.
Both the Thomson Reuters Foundation and BBC Media Action issued statements confirming that she was not working in Iran but was on holiday.
Ms Zaghari-Ratcliffe spent the final year of her prison term on parole at her parents' home in Tehran.
When was Nazanin Zaghari-Ratcliffe released?
Nazanin Zaghari-Ratcliffe was freed after months of talks between Foreign Secretary Liz Truss and her Iranian counterpart.
It was claimed by Ms Zaghari-Ratcliffe's husband, Richard, that she was being held in order to force the UK into settling a multi-million pound dispute, which dates back to the 1970s.
Iran said the UK owed £400m as a result of a cancelled order for 1,500 Chieftain tanks.
Announcing Ms Zaghari-Ratcliffe's release, Ms Truss said this debt had been settled "in parallel", and "in full compliance with UK and international sanctions and all legal obligations".
She said that negotiations had been taking place over the past few months with Iran, with the help of the Gulf state of Oman.
Nazanin Zaghari-Ratcliffe: A detention timeline