Brexit deal: How the night unfolded in tweets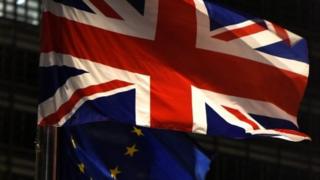 A dramatic dawn breakthough has seen Prime Minister Theresa May clinch a last minute deal with the EU to move Brexit talks onto the next phase.
Here's how the night unfolded in tweets:
The government chief whip hints a deal is close to being sealed:
It was a long night for the PM's chief of staff, while Theresa May herself grabbed only "a couple of hours" sleep.
The PM worked late into the night, as the Number 10 staff Christmas party took place around her. Mrs May didn't get a chance to join the dancing and karaoke before her pre-dawn flight to Brussels.
Could a deal be on the horizon?
The DUP react to the deal:
And finally confirmation from the European Commission:
But is it too early to crack out the champagne?
This "is the end of the beginning", tweets Irish PM Leo Varadkar: