MPs hit back at abusive Christmas messages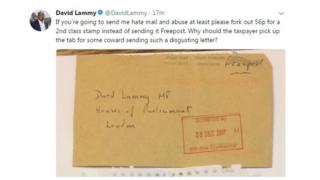 MPs have revealed some of the abusive, threatening and racist messages sent to them in the build-up to Christmas.
They include a racist card targeting shadow home secretary Diane Abbott which said "stop Labour stealing our white Christmas".
Tory Zac Goldsmith tweeted a card he received which wished him a "cancerous New Year".
Last week a watchdog raised concern about the "vile and shocking abuse" of politicians.
The Committee on Standards in Public Life said an "intensely hostile online environment" had been created and warned people would be put off from entering politics because of the abuse.
Its report found that Ms Abbott received more online abuse than any other female MP.
The Hackney North and Stoke Newington MP has previously described receiving a torrent of "mindless" racist and sexist abuse, which has been "turbocharged" by the speed and anonymity of social media.
Her Labour colleague Clive Lewis shared the racist Christmas card that attacked her, which was received by leader Jeremy Corbyn.
Mr Lewis tweeted: "I'm not keen on sharing racist propaganda but I think it's important folk see the kind of hate Diane is subjected to for doing nothing more than standing up for her beliefs."
Several other MPs have since tweeted expressing their support for Ms Abbott.
Another MP on the receiving end of abuse is Labour's David Lammy, who shared an email he received giving a "friendly warning" he could "suffer the same fate as Jo Cox", the Labour MP who was murdered last year.
"If this is meant to be a subtle way of intimidating me, scaring me or stopping me raising important issues as an elected representative it isn't going to work," he said.
Mr Lammy, the MP for Tottenham, shared more abusive mail he received on Thursday.
On Wednesday, Mr Goldsmith, who represents Richmond Park, tweeted what he said was a "sweet message" from people criticising his support for Brexit.
As well as wishing cancer on him, it included abusive language, branding him "nasty" and "a total disgrace".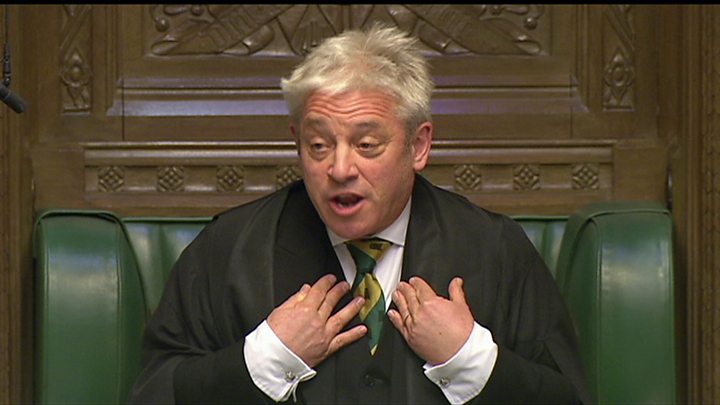 At the weekend, rebel Conservative MPs revealed the threats they had received after the government was defeated on its Brexit bill.
Two of them, Anna Soubry and Nicky Morgan, said they had contacted the police.
Abusive emails seen by the BBC included one which said "you should hang for your crimes" and another saying, "I hope you do live the rest of your life looking over your shoulder in fear".
Publishing his report earlier this month, Lord Bew, the chairman of the Committee on Standards in Public Life, said: "The increasing prevalence of intimidation of Parliamentary candidates, and others in public life, should concern everyone who cares about our democracy.
"This is not about defending elites from justified criticism or preventing the public from scrutinising those who represent them: it is about defending the fundamental structures of political freedom."