MP Mark Garnier cleared of breaking ministerial code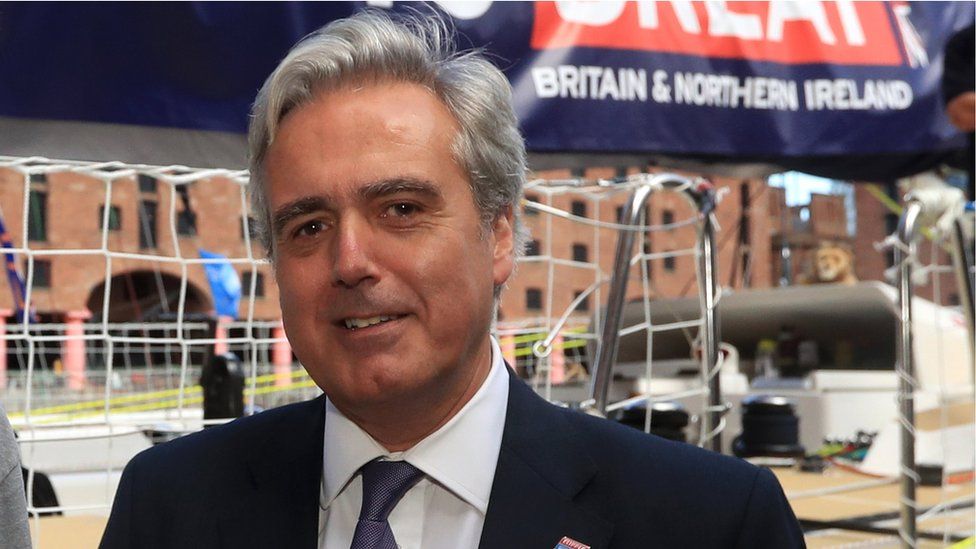 MP Mark Garnier has been cleared of breaking the ministerial code after a Cabinet Office investigation into allegations of sexual misconduct.
International trade minister Mark Garnier was also said to have used derogatory language to his secretary and asked her to buy sex toys in 2010.
The investigation concluded there was "no evidence" to suggest he had broken the rules.
Theresa May said "a line should be drawn under the issue".
The Conservative MP said he did not intend to comment on the outcome of the inquiry.
The allegations regarding his secretary, Caroline Edmondson, from before he was appointed a minister in 2016, came to light in October.
Ms Edmondson, who now works for another MP, told The Mail on Sunday he had given her money to buy two vibrators at a Soho sex shop and called her "sugar tits."
Mr Garnier told the paper: "I'm not going to deny it, because I'm not going to be dishonest. I'm going to have to take it on the chin."
The Cabinet Office investigation said there was "no dispute about the facts of the incident", but there was "a significant difference of interpretation between the parties", leaving a member of staff "distressed".
A No 10 spokesman said: "It was not his intention to cause distress, and Mr Garnier has apologised unreservedly to the individual.
"On that basis, the prime minister considers that a line should be drawn under the issue."
He was asked by the PM to quit after making "inaccurate and misleading" statements over what he knew about claims pornography was found on his office computer in 2008.
Mr Green also apologised for making writer Kate Maltby feel uncomfortable in 2015.
It made him the third cabinet minister to leave the table in recent weeks, following the resignations of Sir Michael Fallon and Priti Patel.