Corbyn reappoints Clive Lewis to Labour front bench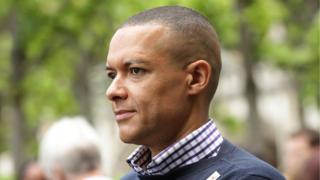 Labour MP Clive Lewis has been reappointed to the party's front bench as a shadow Treasury minister.
Mr Lewis resigned as shadow business secretary in February over wanting to vote against the European Union (Notification of Withdrawal) Bill.
He was one of 52 MPs to defy Labour Party orders to back the bill in a Parliament vote.
MPs Preet Gill, Jack Dromey and Karen Lee have also been appointed to the shadow team.
At the time of the vote Mr Lewis had said he "cannot, in all good conscience, vote for something I believe will ultimately harm the city I have the honour to represent, love and call home".
Last month, Mr Lewis was cleared of sexual harassment allegations by a party inquiry.
The Norwich South MP had been accused of groping a party supporter at the Labour conference in Brighton last September.
Labour leader Jeremy Corbyn said the front bench was "now a government in waiting".
"I look forward to working with them in their new roles holding the government to account, developing policy to transform our country and, with their shadow Secretary of States, preparing to form a government that will deliver for the many not the few."
The appointments came as the party stepped up its sexual harassment investigation of the two MPs, Ivan Lewis and Kelvin Hopkins.
Both men deny the allegations against them.