Ban on live animal exports considered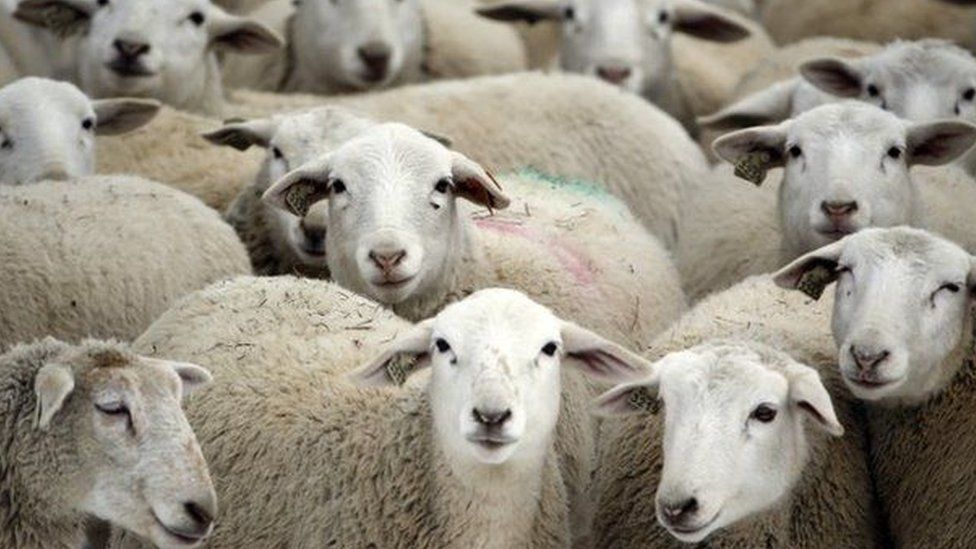 The government is understood to be considering a ban on the export of live animals for slaughter, and will launch a consultation in the spring.
A Private Members Bill on the issue was due to be heard on Friday, but has been withdrawn by its sponsor, the former Conservative minister Theresa Villiers.
She says Environment Secretary Michael Gove is looking very seriously at banning the trade.
Farmer Frank Langrish said a ban would be a major blow for post-Brexit trade.
The live export of animals has been an emotive issue for years, with campaigners blockading ports to halt what they say is a cruel trade which can see animals travelling long distances to sub-standard abattoirs in Europe.
The UK's ferry companies stopped accepting the business in 2007 - just one private boat now takes animals from Ramsgate - and the numbers of animals involved has fallen.
The National Farmers' Union estimates that fewer than 20,000 sheep and no cattle were exported last year.
But some farmers say it would be better to allow the trade to continue with an assurance scheme to ensure high welfare standards for all stages of the animals' journey.
A Department for the Environment, Food and Rural Affairs spokesman told the BBC Mr Gove was "attracted to the idea" of a ban, adding: "We are considering all options."
Ms Villiers said she was opposed to the export of live animals because of the journey times they endure and the lack of rules at abattoirs overseas.
"For example, you get animals transported from Scotland to Northern Ireland, then doing a land journey to the south, then a 20-hour sea journey to France, then all the way from France down to Spain," she told BBC Radio 4's Farming Today programme.
"It's simply not possible to be certain that proper animal welfare standards will be applied overseas.
"I accept that it will have an impact on parts of the farming sector, but the trade now is so tiny in comparison to the sector as a whole, I believe that it's worthwhile and clearly important that we go ahead with the ban that's proposed."
But Frank Langrish, a sheep farmer in Sussex, said a ban could sound the death knell for the trade post Brexit.
"If we end up in a situation where there are now tariffs on live animals - there are no tariffs on live animals. The tariffs on meat are very high - 40 something per cent - there's no way in the world that you would see sheep farming continue here without that export market."