Vince Cable: Corbyn 'crucial' to second EU referendum hopes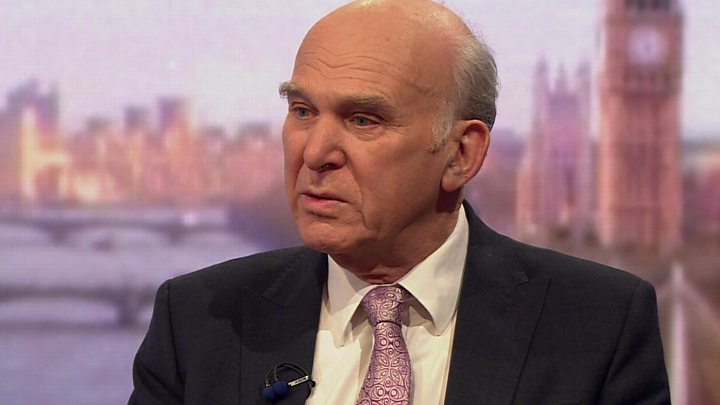 The Liberal Democrats' leader says Jeremy Corbyn is "crucial" to his hopes of forcing another Brexit referendum.
Sir Vince Cable accused the Labour leader of "collusion" with the Conservative government to enable Brexit to happen.
He admitted there was no clear evidence of people changing their mind on EU membership.
But he insisted a growing number of people wanted a vote on the final deal reached with Brussels.
Mr Corbyn says Labour is "not supporting" a second EU referendum, as favoured by some party figures like Tony Blair.
Instead the Labour leadership is calling MPs to have a "meaningful vote" on the Brexit deal before the UK leaves the EU.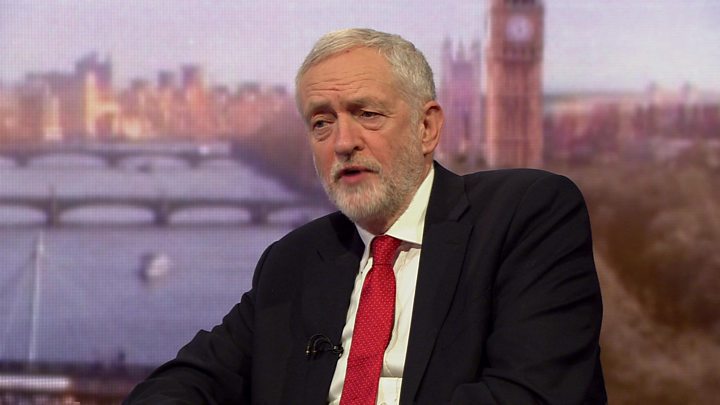 Speaking on the BBC's Andrew Marr show, Sir Vince claimed there was a "simmering anger" within Labour about Mr Corbyn's stance.
When it was put to him that with just 12 Lib Dem MPs, he had no chance of forcing another referendum, he said: "I think as we get through this year and we get closer to the final decision, and it becomes clear that we are going to get a very bad deal from these negotiations, he will be under enormous pressure to support a referendum on the final deal.
"I think the Labour Party will come round to it as well as a significant number of dissident Conservatives."
Sir Vince said Brexit was not inevitable.
"The probability is that it will happen, but there is a significant possibility that it won't," he added.