MPs to debate changes to help abuse victims to vote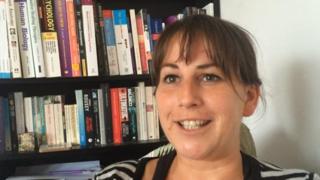 Plans to make it easier for victims of domestic violence to register to vote anonymously are to be debated by MPs.
Ministers have vowed to help women wary of signing up to the electoral roll and giving personal details for fear they will be traced by an abusive partner.
The changes will see refuge workers and medical staff able to act as witnesses, and evidence other than a court order being accepted as part of the process.
Campaigners want anonymity to last indefinitely not just 12 months as now.
At the moment, those who apply for anonymous registration have to re-apply after a year has elapsed.
As part of the electoral process, anyone wishing to register to vote must provide basic information, including their address, to show they are eligible to do so.
Anyone wanting to vote anonymously needs to provide details of a court order or injunction showing they are under protection or a witness statement from either a senior police officer, the director general of MI5, a director of adult social services in England or their equivalent elsewhere in the UK.
Those living in refuges have to give details of their address although these are kept secret by local electoral officials while correspondence, including poll cards, can be sent to different addresses.
Calls for a change in the law have been led by Mehala Osborne.
She launched a petition in 2016 while living in a Bristol safe house warning that existing rules made it "impossible" for her and other women to vote due to the risks and bureaucracy involved.
Ministers have acknowledged current requirements are too strict and are deterring women from applying while the need for a court order or injunction risks revealing where the individual is living.
Under proposed changes to regulations, the range of supporting evidence that can be provided will be widened while medical and healthcare professionals will also be able to attest that giving someone's address details as part of the registration process would pose a risk to their safety.
Women's groups have said there are currently 12,000 people living in refuges and many more who have left but continue to be in hiding from their assailants who will benefit from the change to the law.
Wednesday's debate comes a day after Parliament marked the centenary of the 1918 Representation of the People Act, which enfranchised women over the age of 30 who met a property qualification.