Switch off TV and play games to boost family life, says Conservative MP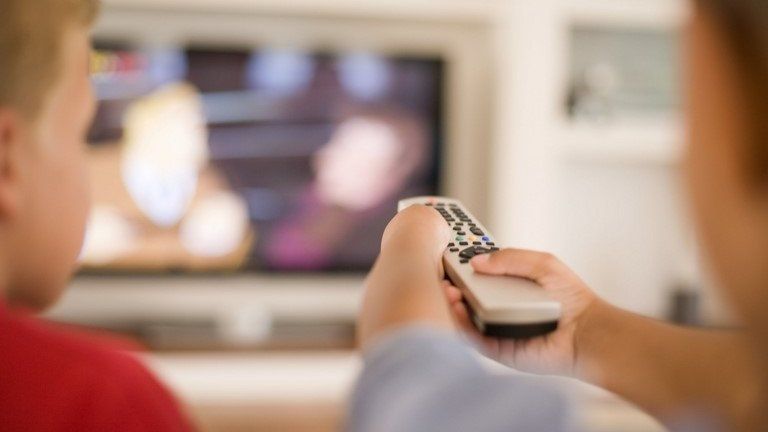 Families have been urged by a Conservative MP to switch off their televisions and play games together.
Jeremy Lefroy said TV and social media stopped families talking to each other - and revealed he had never owned a television.
His family bonded over a "brilliant" word game called Bananagrams instead, he said in a Westminster Hall debate.
The Stafford MP said family breakdown was overlooked as a cause of mental health problems in children.
The father-of-two called for cash to be diverted into NHS "couple therapy" in a bid to save more marriages.
But he also stressed the importance of "family time and meal times - and the value of not having television".
"I have never had television, either as a child or as an adult," he told MPs, and although it has a place it should not be the "centre of family life".
"I have discovered a great game called Bananagram, which is brilliant for families, for those who enjoy that kind of thing," he said.
He even joked that the cabinet could benefit from a few rounds of the game, which consists of a yellow banana-shaped bag of letter tiles, adding that it "might be more productive than some of the conversations that are had".
The game, which shares features with Scrabble and other word games, was invented in 2007 and originally marketed as the "anagram game that will drive you bananas!".
Mr Lefroy also stressed the importance of the wider community in providing a stable environment for children.
The former accountant, who spent 11 years in Tanzania working in the coffee industry before becoming an MP, quoted an African proverb in Swahili, which he translated as "it takes a whole village to raise a child".
Labour MP Margaret Greenwood, shadow spokesman for work and pensions, cautioned against putting too much emphasis on traditional families. saying there are "many different types of family".
Commenting on the government's recent green paper Improving Lives, Helping Working Families. which stresses the impact parental relationship breakdown can have on children, she said: "It does read like some sort of fairy tale that ignores the impact of government policies since 2010.
"And the way it has made life so much harder for so many families, especially those on low incomes."