Constituency staff 'left out' of Westminster anti-harassment plans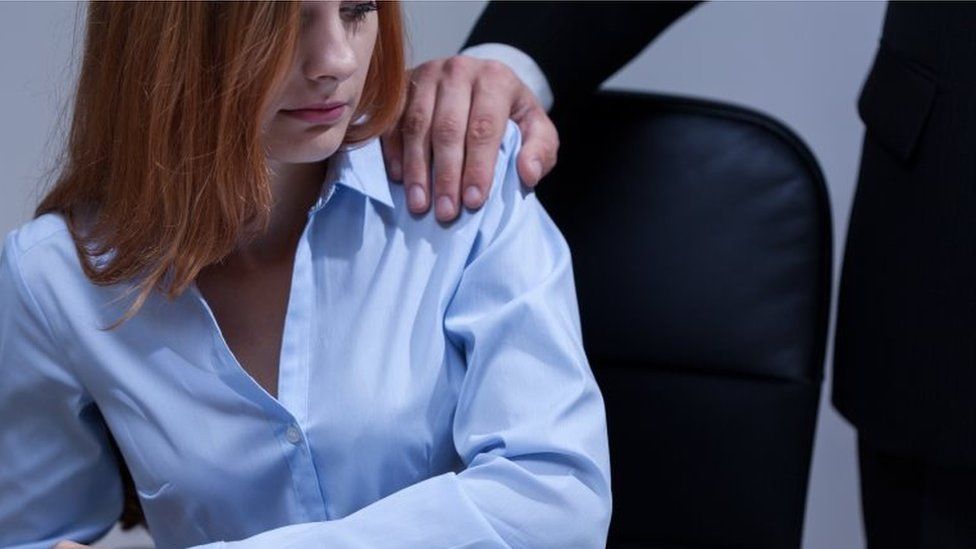 Staff in MPs' constituency offices have told the BBC they "feel left out" of plans to tackle harassment at Westminster.
Proposals accepted by the government include mandatory training for MPs who have bullied or harassed employees.
But some are concerned the grievance procedure focuses too much on the parliamentary estate.
Commons Leader Andrea Leadsom insisted constituency offices would be covered by the new behaviour code.
A cross-party committee set up in response to widespread allegations of sexual harassment has recommended a range of sanctions, which MPs will be asked to approve by the end of February.
One aide to a Labour MP told the BBC: "I spend most of my time in the constituency office, along with the rest of my boss's staff. We feel quite left out of the whole situation."
He said he had seen "intimidation and poor treatment" in three different constituency offices, where staff interaction "is often one-on-one and unseen".
Andrea Leadsom, who will oversee implementation of the new procedure, emphasised it would be able to meet these concerns.
One key measure recommended by the committee is a code of conduct for all who work in or for Parliament, covering "behaviours that contribute to bullying and harassment and sexual harassment".
But Mrs Leadsom acknowledged "the main focus of the problem we're seeking to solve is on the parliamentary estate".
The committee's report contains the admission that it had "not taken sufficient evidence and advice" regarding constituencies and should be "an area for early future action".
Staff were also concerned that the proposals do not change the terms of employment of staff, who will still be directly employed by MPs, who, in effect, operate as small-business owners.
One member of staff said that "unless there's a better solution to the directly-employed-by-member system I don't think these sticking plasters can fix the culture".
Andrea Leadsom stressed the independence of the proposed sexual violence adviser who would be able to decide on appropriate action.
However, the BBC was also told of problems with the existing independent investigations procedure for employees of the Houses of Parliament, as opposed to those working for MPs or parties.
The BBC understands it has only been used a handful of times and "does not inspire confidence".
The House of Commons said in a statement: "The House takes the welfare of everyone who works in Parliament very seriously and provides a range of advice and support services for members' staff and for House staff."