MPs urge more housing help for elderly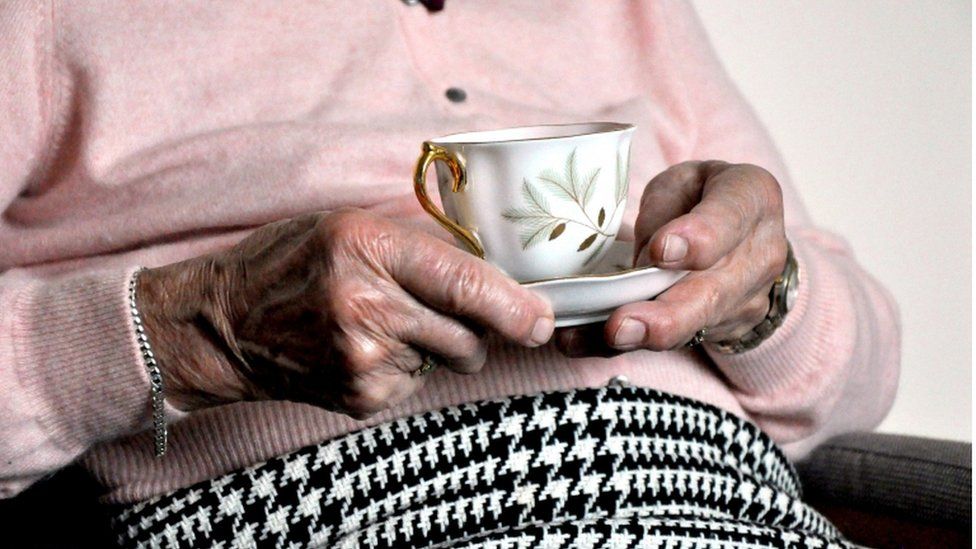 Older people should be given more help with housing to help them stay healthy and reduce the need for residential care, a committee of MPs has said.
They called for the government to develop a new national strategy to deal with older people's housing needs.
Proposals include funding for a handyman service, "age proofing" all new build homes and a national helpline to offer advice on housing options.
The government said it had an ambitious plan to boost housing for everyone.
It said that being in an "appropriate, comfortable and well-located home" could have knock-on effects on people's health and independence.
But while a "sizeable minority" of people would like to move in later life, the "practical, financial and emotional aspects of moving home prevent or delay them from doing so". The estimated direct cost of moving house in the UK is £8,451 the report said.
Claudia Wood, of the think tank Demos, told the committee moving was an exhausting process, compounded by the fact that: "People do not look for a retirement property when they are 60 and particularly capable of moving and quite happy to do so. They look at it when they are 75 or 80."
For the majority, who want to stay in their homes, more could be done to carry out small repairs and adapt properties to ensure the properties remain "comfortable, healthy and safe", the report said.
It recommended that the government's National Planning Policy Framework for England be amended to encourage more housing to be built specifically for older people. And it said there should be a new national strategy for older people - linked to the upcoming green paper on social care.
All new homes should be "age proofed" so they are suitable for older people's needs, a telephone advice service should be set up and extra funding should be made available for home improvement agencies to operate handyman schemes for older people, MPs said.
There should be a wider range of housing to suit people's needs and preferences, as evidence heard by MPs suggested a shortage of accessible and specialist housing and bungalows were being built.
But the committee was not convinced of the need to have a stamp duty exemption for older people moving to smaller properties, arguing it would be difficult to implement and was not the "main barrier" to older people not wanting to move.
Chairman Clive Betts said: "With an ageing population, it's vital that the link between housing and health and social care is recognised.
"The right kind of housing can help people stay healthy and support them to live independently. This can help reduce the need for home or residential care, bringing real benefits to the individual and also relieving pressure on the health service."
The Local Government Association welcomed the report and said there was a "chronic shortage of homes suitable to support our ageing population" - with housing for elderly people currently making up just 6% of councils' housing stock.
A government spokesman said: "We've set out an ambitious programme of reforms to boost housing supply for everyone - including elderly people.
"We're also committed to helping older and disabled people live independently and safely and we're providing funding to help local housing authorities make a range of adaptations to a disabled or elderly person's home, such as installing ramps and stair lifts."
Related Internet Links
The BBC is not responsible for the content of external sites.