Ex-UKIP leader Henry Bolton back with girlfriend Jo Marney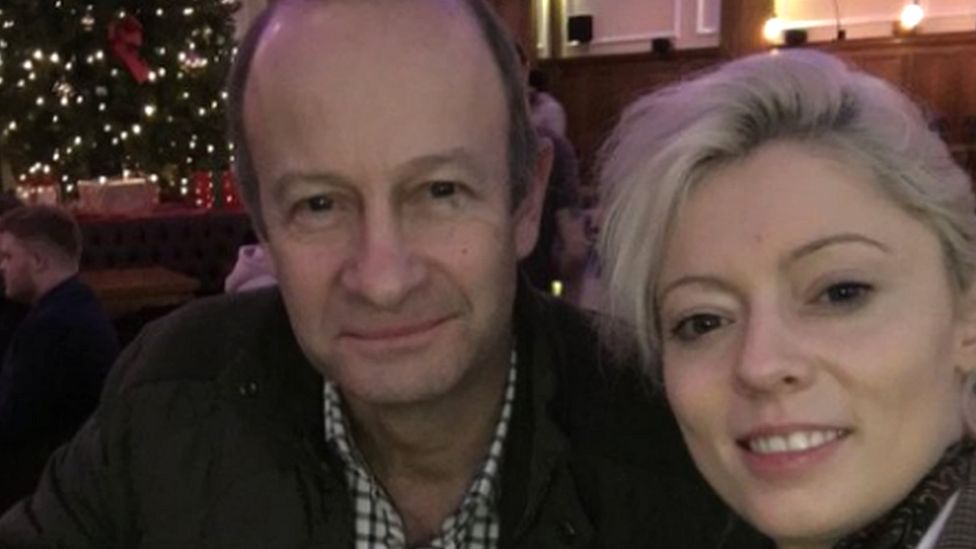 Henry Bolton is back together with the woman whose controversial texts led to his removal as UKIP leader - and has not ruled out marriage.
Asked on BBC Radio Kent if he was in a relationship with Jo Marney, he said: "That's a yes."
On the subject of wedding bells, he said "perhaps" but "it's not definite".
The 54-year-old ex-army officer says he started a relationship with Ms Marney, 25, at the end of last year and has split up with his wife.
But he was forced to break up with her by UKIP party bosses after Facebook messages emerged in which she described black people as ugly and said Prince Harry's fiancee, Meghan Markle, would "taint" the Royal Family.
Mr Bolton condemned the messages but said they did not reflect Ms Marney's "core beliefs" and refused to stand down as leader despite a vote of no confidence in him and a string of front bench resignations.
He was finally removed on Saturday after a vote of party members at a special conference - with MEP Gerard Batten stepping in as interim leader until another leadership contest can be arranged.
Mr Bolton admitted his relationship with Ms Marney had "weakened" him politically and "created an opportunity for my political enemies to have a go at me and ultimately they succeeded".
But he added: "That conflict within the party would have occurred anyway."
He said the criticism of his personal life by UKIP colleagues had been "like a red rag to a bull" - and insisted his political career was not over.
Mr Bolton - who was elected UKIP leader just five months ago - said the party was already seeing resignations over Mr Batten's leadership and predicted more to come.
"UKIP won't disappear but it is already moving significantly to right. I think it is going to become impossible for the party to influence the Brexit debate," he told BBC Radio Kent.
On his own future, he said he was not "in the mood to do nothing" but dodged the issue of whether he was planning to launch a new pro-Brexit party.
Mr Bolton has three children, including a daughter who his wife, Tatiana Smurova-Bolton, gave birth to at London's St Pancras Station in 2016, after going into labour on a train.