Brexit: Jeremy Hunt says UK will not stay in customs union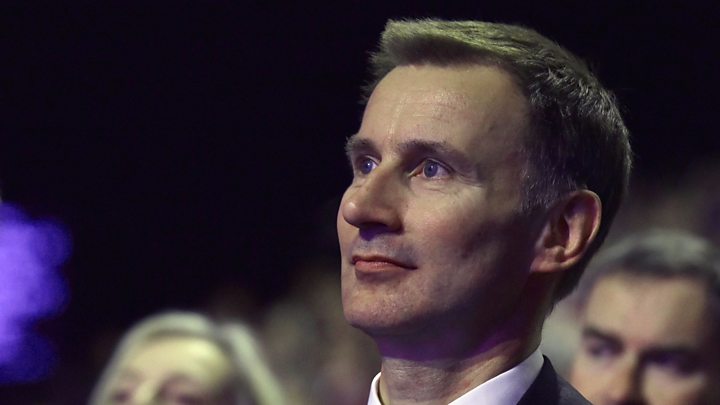 Jeremy Hunt has said there is no possibility of the government backing a customs union with the EU after Brexit.
The health secretary said the UK wanted "frictionless trade" but would "find a different way" to achieve that.
Tory rebels are attempting to force the government to keep the option of a customs union with the EU on the table and have some cross-party support.
Theresa May will make a speech on the UK's future relationship with the EU next Friday.
And Labour Leader Jeremy Corbyn is set to outline Labour policy on a customs union on Monday, amid reports that his party's position on it is "evolving".
If he backs membership of a customs union, it could mean Mrs May faces a Commons showdown over the issue - with pro-European Conservative rebels joining forces with Labour MPs.
Conservative MP Anna Soubry says there is cross-party support for an amendment to the Trade Bill, currently going through Parliament, urging the government to pursue as a negotiating objective forming a customs union after Brexit.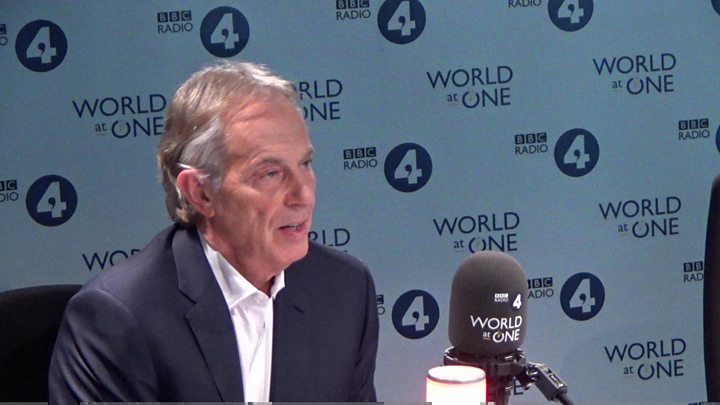 A customs union means countries club together and agree to apply the same tariffs to goods from outside the union - but it does not allow members to strike their own trade deals.
Supporters of the UK being in a customs union argue it is vital to protect businesses - but opponents fear it would mean "Brexit in name only" and the UK should make its own arrangements.
Jeremy Hunt told BBC Radio 4's Today programme a customs union was "one way of getting frictionless trade but it is not the only way".
The government wanted to agree "frictionless trade by agreement between two sovereign bodies, the United Kingdom and the European Union", he said.
Asked if there was any possibility of the government coming round to the idea of a customs union with the EU after Brexit, he replied: "No".
The health secretary was not at the meeting of senior ministers at Chequers on Thursday but said a broad agreement had been reached ahead of a discussion by the whole cabinet and the prime minister's speech next Friday.
Despite "divergent views" there was a "central common understanding is that there will be areas and sectors of industry where we agree to align our regulations with European regulations, such as the automotive industry.
"But it will be on a voluntary basis, we will as a sovereign power have the right to choose to diverge, and what we won't be doing is accepting changes in rules because the EU unilaterally chooses to make those changes," said Mr Hunt.
'Frankly sickening'
But pro-EU Labour backbencher Chuka Umunna - an ally of Anna Soubry - warned Theresa May her plan to leave the customs union could be defeated by MPs.
"If they are not going to change their position they are going to lose votes in the House of Commons, it's a straightforward as that."
Former prime minister Tony Blair said if there was an "impasse" in Parliament on the customs union issue, it made the case stronger for a referendum on the final Brexit deal - something dismissed by Labour Brexiteer Kate Hoey as "ridiculous".
He said a customs union would mitigate the problems of a "hard border" between Northern Ireland and the Republic of Ireland. In an article on his website, he attacked those politicians who, he said, were "prepared to sacrifice the Good Friday Agreement on the altar of Brexit and declare that the peace agreed in Northern Ireland is not, really, worth having anyway".
"This is irresponsibility that is frankly sickening," he said.
Mrs May will meet European Council President Donald Tusk in London on Thursday, the day before her speech.
Meanwhile the Times has reported that the prime minister is planning a U-turn over the right of EU citizens who arrive in the UK after Brexit, but during the "transition period", to remain in the country permanently.
Conservative Brexiteer Jacob Rees-Mogg told the BBC that would be "quite wrong": "I'd be astonished if Mrs May would make U-turn of that kind; she is a lady of great backbone and for her to kowtow to the European Union is, I think, unconscionable."