Could catcalling and wolf-whistling become hate crimes?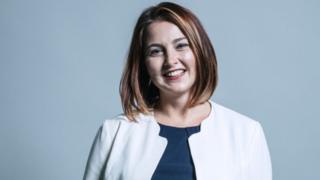 Wolf-whistling, catcalling and acts such as "upskirting" should be treated as hate crimes, an MP is set to argue.
Labour's Melanie Onn says a change in the law would give women the confidence to report unwanted behaviour in public.
She also wants a Nottinghamshire Police pilot, which treated misogynistic acts towards women as hate crimes, to be rolled out nationwide.
The Ministry of Justice says upskirting is currently covered by alternative avenues of prosecution.
The shadow housing minister will use her speech in the Westminster Hall debate on Wednesday to encourage ministers to turn the Nottinghamshire Police pilot into a nationwide scheme.
Ahead of the debate, Ms Onn told the Grimsby Telegraph: "I've been told by police that women don't necessarily report these incidents, such as men standing far too close to them on public transport."
She also said it could include "someone who catcalls a woman in the street or follows a woman out of a shop to chat them up when it is unwanted... this change would give women the confidence to report these things".
"These things might be considered 'banter' or flirtatious but, if they are received as unwelcome in the way it is delivered, then it can be tantamount to harassment, even in a one-off case."
Ms Onn said Nottinghamshire Police's pilot had found men who carried out more serious sexual assaults "took part in this kind of low-level targeting or harassment of women".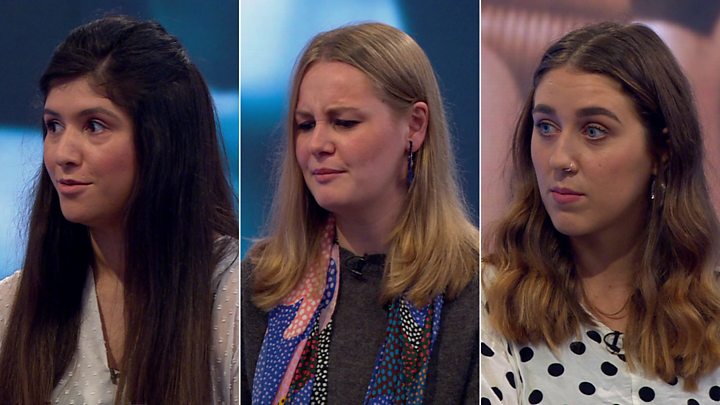 It defined misogyny hate crime as "behaviour targeted towards a woman by men simply because they are a woman".
In the first eight months of the scheme in 2016, 79 misogynistic acts were recorded, with 31 of them marked as hate crimes.
Ms Onn dismissed suggestions that a change in the law would be heavy-handed, saying: "Why is it wrong to change the law to protect women and why should we be embarrassed to say that this kind of behaviour is unacceptable?
"But I do think such women are in the minority. The situation of people getting that kind of reaction when pushing their kids in a pram seems massively inappropriate. This is a 'think again' policy.
"Would a man who does this be happy if it was their sister or mother being a victim of it? They might feel angry that someone treated a woman they know so well as an object."
The Ministry of Justice says a change in law is not needed because powers to enable prosecutions "already exist".
Upskirting has been an offence in Scotland since 2010 when it was listed under the broadened definition of voyeurism.
Maria Miller, the Conservative chair of the women and equalities select committee, said more must be done to stop a "horrific crime" and that a stronger legal framework "can help" begin to tackle it.
She said: "Attempting to take a photograph underneath a skirt is a gross violation of privacy and potentially an act of indecency".