Brexit: Funds allocated for government departments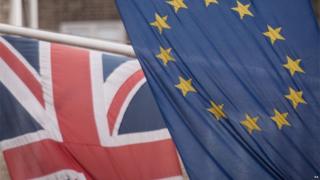 With little more than a year to go before the UK is due to leave the European Union, the Treasury has allocated additional resources to government departments to help prepare for Brexit over the next 12 months.
For financial year 2018-19, the largest additional allocation of £395m goes to the Home Office, followed by £310m for the Department for Environment, Food and Rural Affairs (Defra).
Among other things, the Home Office will have to prepare for and oversee the introduction of a new immigration policy, while Defra will need to implement new policies to replace the EU's Common Agriculture and Fisheries Policies.
The EU and the UK are currently negotiating a transition period after Brexit, which the EU has suggested should end on 31 December 2020.
If a transition is agreed, and most of the relationship between the EU and the UK stays the same during that period, it will give departments extra time to prepare for the implementation of new policies and systems.
But some of the work will need to start straight away.
Who else is receiving funds?
The other departments receiving additional allocations of more than £100m are Revenue & Customs (£260m) and the Department for Business, Energy and Industrial Strategy (£185.1m).
In last year's Autumn Budget the Chancellor of the Exchequer, Philip Hammond, committed £3bn over the next two financial years to help government departments and the devolved administrations in Scotland, Wales and Northern Ireland prepare for Brexit.
Half of that money has now been turned into formal allocations.
A report issued on Monday by the Institute for Government estimated the government would have to spend a total of about £2bn preparing the civil service for Brexit - and much of the money will be spent on extra staff.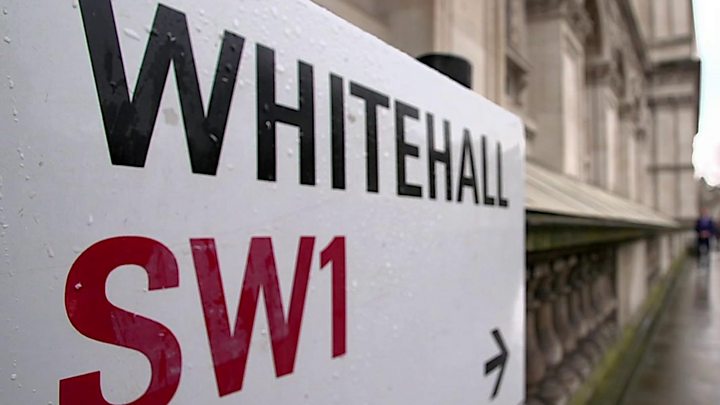 The report said thousands of new civil servants were being hired to prepare the UK for Brexit, with Defra showing a 65% increase in staffing levels since the Brexit referendum in 2016.
When the referendum took place, after years of austerity, the civil service was 20% smaller than it had been when the coalition government took office, in 2010.
But in key departments dealing with Brexit, those reductions in staffing levels have been or are being reversed.
In a written ministerial statement, the Chief Secretary to the Treasury, Liz Truss, said the government was committed to seeking a new future economic partnership with the EU, and the additional funding allocated would help it "prepare for all eventualities".