Spring Statement: Philip Hammond looks to next election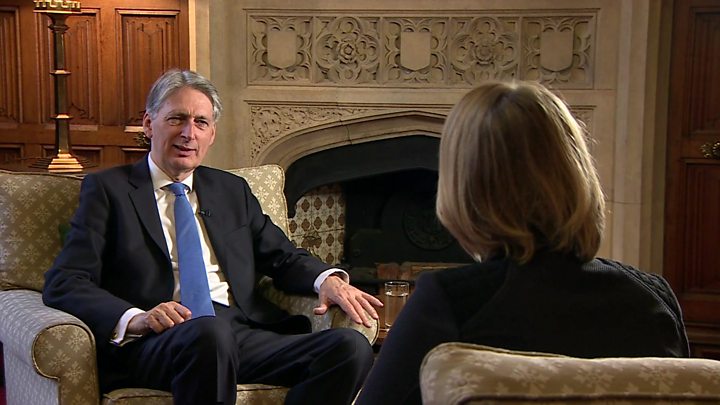 Forgive me for sounding ridiculous, but what the chancellor said today in his Spring Statement was really about 2022.
How can it be when economic forecasts are so reliably unreliable?
How can it be when no one knows for sure who will be the leader of any of our political parties by then?
How can it be when the shape of a final Brexit deal that will have a huge impact on the country's finances is still unclear?
Hear me out. With the economy looking marginally less gloomy, the chancellor has made plain he is not going to unleash huge amounts of public spending any time soon.
What he hinted at was if, the economy continues to look less peaky by the autumn, he, at that point, will feel that it is possible to look at increasing public spending in what he described as the years ahead, in the next spending review.
That will be the government's tax and spending masterplan, in 2019.
And the arguments about the shape and scale of the Tory commitments to public services, whether spending or reforms point to those decisions, over the next 12 months, not to the kind of immediate top-ups to this service or that which MPs have been pushing for.
And the outcomes of those decisions will set the economic and political backdrop for the run up to the next general election, scheduled for 2022.
As we reported this morning, some ministers around the cabinet table already believe that could include tax rises for the health service.
Others in government are making it plain that will have to mean, in their view, a more generous approach to other areas like defence and council spending.
Some Tory MPs believe if their party can't find a way of moving on from their argument that only they can be trusted to sort the books out, they will lose the next general election.
Money isn't everything, but there are plenty of Tories who believe the financial choices they make in the next 12 to 18 months will determine their fate at the polls.
The chancellor today acknowledged that those decisions might have to be made, but did nothing to resolve the coming battles.