BBC wants gender balance of contributors by April 2019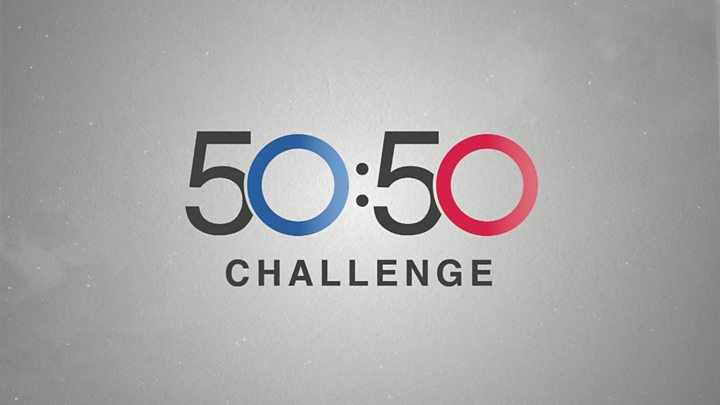 The BBC wants to ensure an equal number of male and female expert contributors appear on its news programmes by April 2019, the corporation has said.
It stressed the scheme focuses on contributors rather than individuals who are in charge or accountable.
A report on the organisation's progress will be produced in a year's time.
The BBC has recently come under fire for the gender imbalance on its list of best-paid stars and its gender pay gap of 9.3%.
In 2016 research conducted by City University London found the male to female ratio for experts on the UK's broadcast news programmes between October 2015 and March 2016 stood at 3:1.
BBC News at Ten had a ratio of 3.8:1 and for Radio 4's Today programme the figure was 2.8:1.
BBC director general Tony Hall said seeking a 50:50 gender split would "transform the range of expert voices across the BBC."
News, current affairs and a range of topical programmes on the BBC will follow the example set by the programme Outside Source.
In January 2017 Outside Source began self monitoring the gender of those featured on its programme and has since achieved an equal balance.
Rebecca Bailey, former editor of Outside Source, said: "I'm really proud of what we've achieved so far with the 50:50 project."
"Balancing Outside Source was a great start, but seeing it spread across the BBC as programmes voluntarily took it up has been immensely satisfying."
Recording gender contributor figures has led to an increase in appearances by women for other programmes including Radio 4's File on Four which has seen a rise of over 10%.
Over 80 programmes - including The One Show and BBC News at Six and Ten - are now "taking part in the challenge", the BBC says.
However, those programmes which focus on gender would not be expected to achieve an equal balance.
Director of news Fran Unsworth said: "We are starting to see a real transformation across the BBC. But we want to go further and faster,"
"The success already delivered demonstrates the desire and commitment of BBC teams to lead the way on this important issue."
Get news from the BBC in your inbox, each weekday morning
She added: "The BBC is happy to share its experience of this project with other broadcasters and news organisations who might want to adopt a similar approach."
Last year, the BBC pledged that women will make up half of the workforce on screen, on air and in leadership roles by 2020.