EU Withdrawal Bill suffers third Lords defeat on human rights charter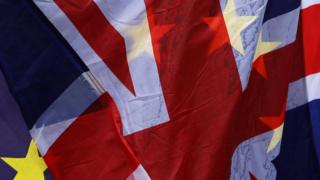 The government's key EU Withdrawal Bill has suffered another defeat in the House of Lords - this time over the issue of human rights.
Peers voted by 316 to 245 in favour of a proposal to keep the EU Charter of Fundamental Rights in force after Brexit.
Ministers said remaining in the charter would be a "constitutional outrage".
The defeat will now be considered by the House of Commons, where it may be overturned by MPs.
The charter, which is separate to the European Convention on Human Rights, sets out a range of civil, political and social rights for EU citizens.
Some campaigners have warned that leaving it will weaken human rights protections.
But government minister Lord Keen said the charter only applies when directly implementing EU law, and "after Brexit we will not be a member state and will not be directly implementing law".
Continuing the application of a foreign body of law would be "the greatest constitutional outrage since 1689", he added.
It is the third defeat for the government's flagship Brexit legislation after last week's votes on the customs union and changes from EU to UK law.
Labour welcomed the decision, saying human rights safeguards should not be about party politics.
"It is about the type of country we want to be and the values we want to champion," said shadow Brexit minister Paul Blomfield.
He added: "This vote is yet another signal to ministers that their approach to Brexit is flawed and that they need to think again."