Labour: Row over inclusion of trans women in all-women shortlists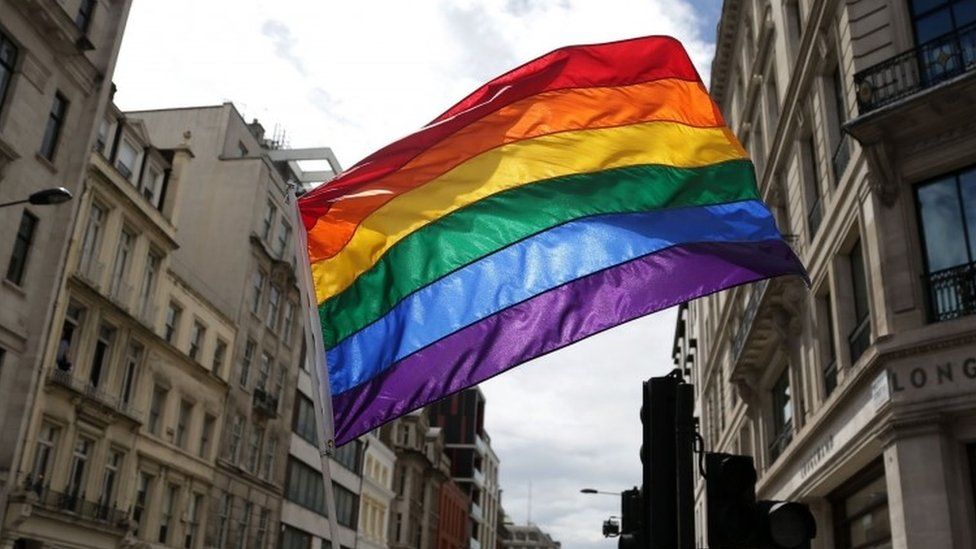 Campaigners claim 300 Labour members have quit the party over the inclusion of transgender women on all-women shortlists.
Labour sources say they do not recognise that figure.
The party said all-women shortlists had "always been open to all women, which of course includes trans women".
A group of local Labour officials made the claim in a letter to The Times protesting at the way candidates are selected.
The group expressed dismay at what they said was the party's support for gender as a "self-identified characteristic".
They claimed without a gender recognition certificate "any man can simply claim to be a woman" and make a shortlist.
The party insists its policy on the issue, which has existed for some time but never been formally recognised, has not changed.
Earlier this year, officials began a consultation with interested parties about the wording of a statement designed to clearly set out Labour's position with regard to gender identification and candidate selection.
It was reported that the party's ruling National Executive Committee would allow candidates to self-identify without the need for medical or other certification that they have changed their gender.
It is understood the NEC has yet to discuss the issue.
But Labour, which has more than 500,000 members, is facing a backlash from some female activists who believe allowing transgender women on to all-women shortlists for certain parliamentary seats will make it harder for other women to stand for office.
Louise Paine, who has resigned from St Just-in-Penwith Town Council over the issue, told BBC Radio Cornwall she had "absolutely" no problem with transgender rights but believed there should be a separate quota when it came to candidate selection.
"Why should we be the ones to give up our space?" she said. "A trans-identified man saying, 'I am a woman, therefore I have the right to be on this list," that's what I am objecting to, nothing else.
"I will return to the party when I feel it will stand up for and represent women."
The letter, signed by a dozen former members, claimed the party was ignoring their concerns.
"Sex is not a self-defined characteristic, and it is disingenuous for Labour to pretend that it is," they wrote.
"Self-identity, 'I am what I say I am,' reeks of male authority and male supremacy. In contrast... women are rarely listened to, as this very issue demonstrates."
Pamela Osborn, one of the signatories, later tweeted:
But Lily Madigan, who became Labour's first transgender women's officer in December, said she welcomed their departure as anyone holding such views did not belong in the party.
The 19-year-old, who was elected to the position in Rochester and Strood and has said her ambition is to become an MP, tweeted:
Today, approximately 300 transmisogynist women left the Labour Party. Today is a good day 🌹✊

— Lily Madigan 🤝🌹 (@LilyTMadigan) May 1, 2018
Labour says it is fielding 120 LGBT candidates at Thursday's local elections in England. The party's first transgender councillor, Anwen Muston, was elected in Wolverhampton in 2016.
Ministers have said they will consult on changing the Gender Recognition Act to allow transgender people to self-declare their legal gender.
Under current law, anyone wishing to transition must demonstrate they have lived as that gender for two years.