MPs call for pet shop puppy sales ban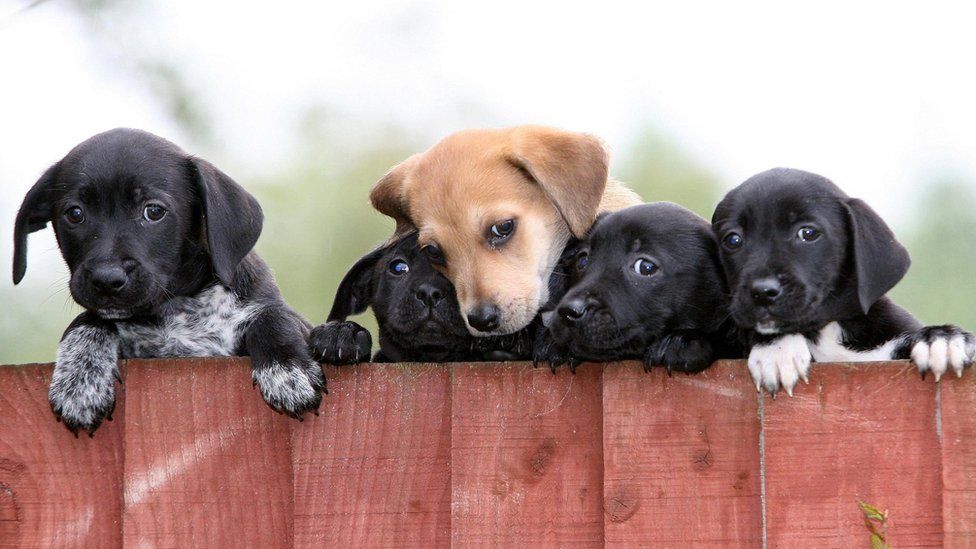 The government says it is likely to launch a formal consultation on whether to ban pet shops and other third party dealers from selling puppies.
More than 143,000 people have signed a petition calling for the measure, triggering a Westminster debate.
The petition says puppies become "sick, traumatised, dysfunctional" dogs when they are removed from their mother.
During the debate several MPs raised welfare concerns about "middle men" selling puppies and called for a ban.
The call for "Lucy's Law" has been backed by celebrities including comedian Ricky Gervais.
The campaign is named after a Cavalier King Charles Spaniel who was badly treated in the puppy farming system.
The SNP's Martyn Day, who opened the debate, said the support from the media and celebrities was "quite staggering", along with most animal welfare organisations.
An estimated 80,000 dogs were sold in the "legalised puppy trade" every year, he said, with outlets ranging from large puppy farms to people's homes.
Green Party MP Caroline Lucas said a ban would make existing restrictions easier to enforce, and Labour spokesman David Drew said the measure was "right, appropriate and needed".
The government recently held a preliminary call to evidence into whether to ban third-party sales.
It has already announced a tightening of the law on puppy sales, introducing a minimum age for dogs of eight weeks and requiring licensed breeders to show a dog in the presence of its mother.
But some campaigners say this does not go far enough. The petition says regulating the trade is "ineffective to prevent harm".
"A ban on dealing in puppies for profit can only raise welfare standards and is needed now," it adds.
Responding for the government, Environment Minister George Eustice said about 350 responses had been received to the call for evidence, with supporters saying it would allow purchasers to make informed choices and prevent the sale of puppies that did not meet welfare standards.
The government believes there is "merit in exploring this further", he said, adding that while he would "stop just short" of announcing the policy: "We do anticipate bringing forward a consultation based on the call for evidence."