British Overseas Territory citizenship rules 'still unfair'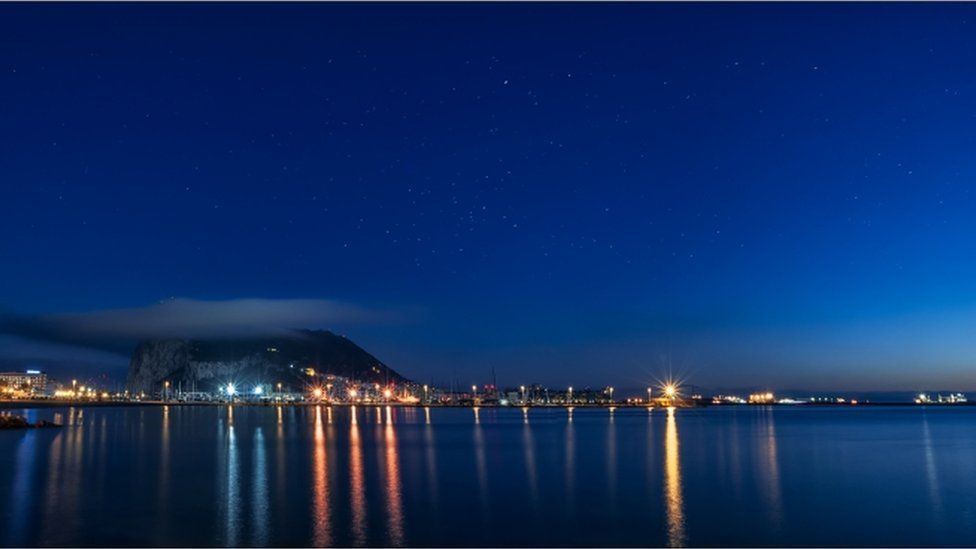 People applying for British Overseas Territory citizenship still face "unacceptable" discrimination, a committee of MPs and peers has said.
Citizenship rights still depend on whether a person's parents were married or whether it was their mother or father who had citizenship.
The Joint Committee on Human Rights has urged the government to correct the discrimination in new legislation.
The government says consultation with the BOTs is now "on our agenda".
While historically, British nationality could only be inherited by those whose parents were married and only if their fathers were British, some measures were taken to remedy this in the British Nationality Act 1981.
However, those changes only related to British citizenship, not other types of nationality covered by the 1981 Act, including British Overseas Territory citizenship.
This means that in territories such as Anguilla, Bermuda, the Virgin Islands, the Cayman Islands, the Falkland Islands and Gibraltar, the children of unmarried parents, or those who claim their right to citizenship through their mother, continue to face discrimination.
The UK government is consulting on a "remedial order" to the 1981 Act, after other elements of it were found to be incompatible with the Human Rights Act.
The joint committee welcomed the government's approach to fix the problems in the Act but raised concerns about "related areas of discrimination in British nationality law" - including the status of people whose parents were not married - or where the father was not a BOT citizen.
The joint committee said that the UK Parliament could legislate for BOT citizenship rules and it was "difficult to see" why they had not been amended in the British Nationality Act, alongside the rules for other British citizens.
"Such discrimination should not be allowed to persist," the report said.
"We consider it unacceptable that discrimination in acquiring British nationality persists (including for British Overseas Territories citizenship) depending on whether a person's father or mother was a British Overseas Territories citizen, or whether or not their parents were married.
"This type of discrimination in the British Nationality Act should be remedied for all types of British nationality and we recommend that the home secretary take urgent steps to bring forward legislation to do so."
One campaigner told the committee: "The matter is pretty straightforward to most sensible people, and in today's modern forward-thinking society, this matter should have been rectified a long time ago.
"Children now adults should never be made to feel they are 'less-than' under the law, especially when it comes to claiming the parents' heritage and citizenship by descent."
Immigration Minister Caroline Noakes told the committee: "Any amendments to persons entitled to be registered as British Overseas Territory citizens will require consultation with the Overseas Territories and this is now on our agenda.
"I am grateful to the committee for bringing this to my attention. I will ask my officials to consider this for the next draft of the Remedial Order in consultation with representatives in the BOTCs."