Corbyn wades into Chuka Umunna 'unpaid intern' row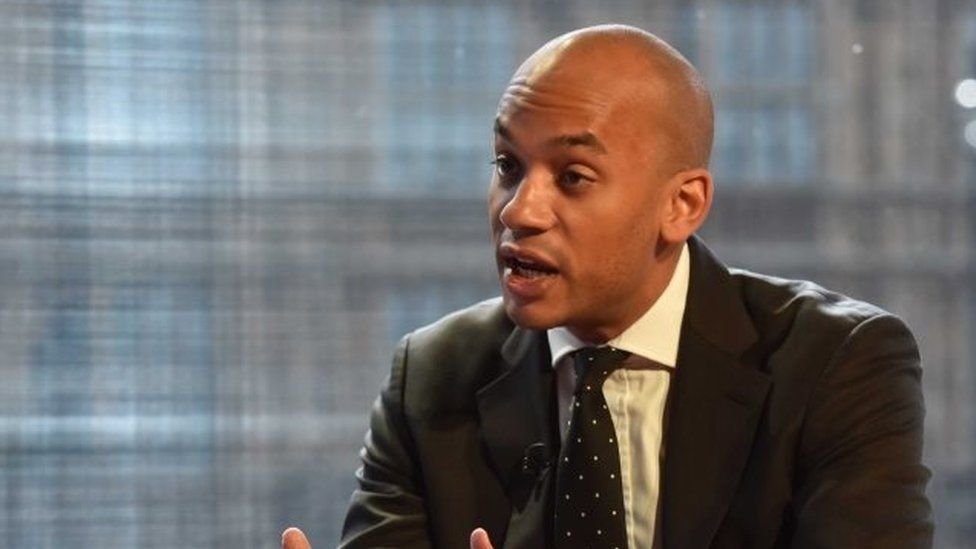 Jeremy Corbyn has reminded all of his MPs not to employ unpaid interns after Chuka Umunna advertised for a student to work for free in his London office.
The Streatham MP insisted he was not seeking an unpaid intern - but someone on a "sandwich" degree course who would be supported by student finance.
But he still came under fire on social media from angry students.
The Labour leader's office then sent a reminder to Labour MPs of the party's commitment to ban unpaid internships.
Mr Umunna, who has criticised Mr Corbyn in the past and who is opposed to the party's policy on Brexit, has campaigned for fairer wages for the low paid.
The ad, for a year in industry student placement, which was circulated to students at Leeds University, listed duties such as "administrative support", organising "a wide variety of policy issues and constituent enquiries" and "EU campaign work".
It said the placement was unpaid but the cost of a student travel card - worth about £1,000 a year - will be covered.
Kane Emerson, a Labour-supporting student who tweeted the job ad after it was sent to him by the university, told Mr Umunna he was "extremely disappointed" by it.
He tweeted: "Sandwich years are nearly always paid. You can't access student funding whilst on a sandwich year.
"Regardless of whether they're normally paid or not - low/middle income students can not access an unpaid sandwich year. MPs have a special duty of accessibility."
Top trolling: A day after Chuka Umunna is criticised for advertising for an unpaid intern, this has just been emailed to all Labour MPs... pic.twitter.com/31o4zT92Gs

— Benjamin Kentish (@BenKentish) May 31, 2018
Mr Umunna defended the advert, saying on Twitter: "The Leeds University placement is a structured part of politics sandwich-course degrees at the university, and takes place on the strict condition that students receive student finance throughout.
"The scheme, and others like it, are run collaboratively by MPs and universities, and gives students supported work experience as part of their university degree.
"In addition to the student finance students receive while undertaking a placement, as detailed in the advert, my office will reimburse travel expenses for a student travel card to minimise expenses.
'I do not and would not offer a long-term placement where a student is not supported and left financially penalised.
"Unfortunately, (MPs' expenses body) IPSA do not provide additional resources for MPs to recruit interns on a paid basis, though the Parliamentary Labour Party has always argued strongly for them to do so."
The Labour leadership responded to the row by sending a message to all of its MPs, saying: "This is a reminder to all MPs that it is against Labour Party policy to employ unpaid interns."
The message includes a link to Labour's 2017 general election manifesto.
Tanya de Grunwald, founder of the Graduate Fog website, which broke the story, and a campaigner for fair internships, said: "Rightly or wrongly, there is a loophole in the minimum wage law which means students need not be paid when doing a 'Year in Industry' placement as credit for their university course. So, legally Chuka has not done anything wrong.
"However, big ethical questions remain. Is it right that this person won't be paid, when they will clearly bring great value to his office? Is it okay that someone else being denied this as a paid job, because Chuka can fill it with an unpaid student?
"And why are students paying university tuition fees in order to be sent out to work for free?"