Who is the real winner in the David Davis 'backstop' row?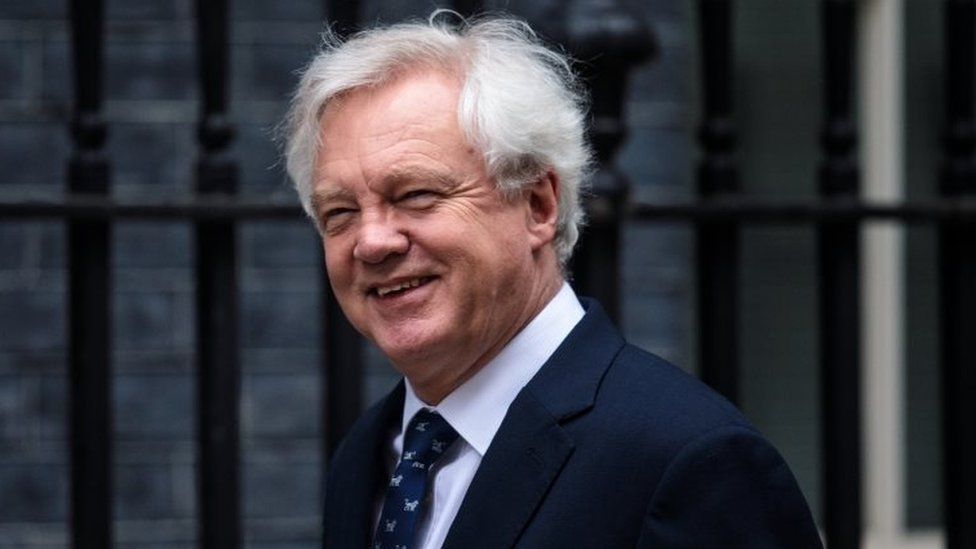 David Davis is the victor of the hour, it seems.
The Brexit secretary threatened to quit the government if the prime minister refused to change her proposal to fix the customs conundrum - after he demanded a time limit on the "backstop", the insurance policy for avoiding a hard Irish border if trade talks break down.
There is a date in the document that is now on its way to Brussels.
Ministers are signed up to a plan that says the whole UK would stay closely tied to the EU until the end of 2021, if none of the other customs options can be made to work.
This means David Davis has stayed in his job, and the government is intact for now.
The consequences of him resigning might have been enormous. There were whispers this morning that if Mr Davis had resigned, then other ministers might have followed him out of the door, which could, and this is hypothetical of course, have brought the whole pack of cards tumbling down.
But it is an imperfect political fix, nothing like a firm solution.
The text gives the Brexiteers their prize of a date.
A senior Conservative on that side told me it shows "if we are going to stand and fight, we are going to win", suggesting the PM "can't win inside government".
But look at the text closely and it is not a concrete commitment to stick to a date.
It's also not a solution that Brussels will be willing to stomach.
The prime minister has been publicly held to ransom by her own cabinet and has made a decision to back down.
But it has damaged her own stock in Westminster, and possibly made her negotiations with the EU even harder.
One senior MP told me this morning the PM "needs to be able to show that she can boss it in Brussels. If she can't even boss it here, can we go on?".