'No evidence' of Oxford discrimination, says former admissions chief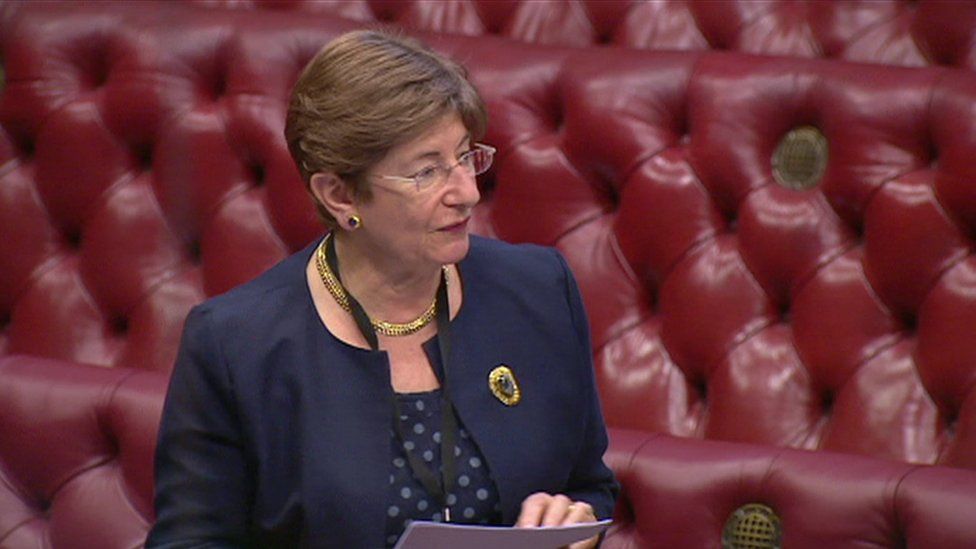 A former chair of admissions at Oxford University has hit back at criticism of the country's top universities.
Crossbencher and academic Baroness Deech said there was "no evidence of discrimination" by Oxbridge against black students.
Labour MP David Lammy recently called Oxford "a bastion of white privilege".
Speaking in Parliament, Baroness Deech - a former principal of St Anne's College, Oxford - did not name Mr Lammy but observed "how misguided most of that conversation was".
She argued claims of discrimination are not supported by the figures, since the number of black and minority ethnic (BME) students who received offers was proportional to the BME population.
Instead, she argued, "the problem is uneven distribution" among prestigious universities, colleges and subjects.
"There are colleges in London where white students are in the minority - is anyone going to complain there are too many students of one race or religion?" she asked, describing quotas as "a hallmark of totalitarian regimes".
She went on to "deplore ill-informed comments made by politicians" about Oxbridge, naming Gordon Brown and David Cameron.
She claimed "impressive, expensive outreach work is damaged by the impression they discriminate against black students".
"In no other country would a senior politician speak like this about a top university, thereby undermining its reputation," she added, before calling for the restoration of maintenance grants.
Responding to her comments, government spokesman Viscount Younger of Leckie said the new universities watchdog - the Office for Students - would challenge more selective institutions to make progress in broadening their admissions.
He said the government "shares the concerns" expressed by Baroness Deech that recent media coverage of Oxbridge admissions will undermine their outreach work.
David Lammy responded on Twitter that this was "pathetic" and accused the government of "blaming the media for publishing data showing Oxbridge's failings".
Pathetic. The establishment looks after its own. Blaming the media for publishing data showing Oxbridge's failings is absolutely ridiculous. Perhaps Oxbridge should focus on improving the figures instead of blaming everybody apart from themselves. https://t.co/BppjEZBhfP

— David Lammy (@DavidLammy) June 7, 2018
What do the figures show?
The proportion of Oxford students identifying as black and minority ethnic was 18% in 2017, up from 14% in 2013. However, that figure still falls below the UK university average of 25%.
The most recent UK census showed 14% of the UK population identifies as black or minority ethnic.
Data in the university's report showed that, of the students who achieved three 'A' grades or higher in their A-levels nationwide, 20% identified as black and minority ethnic.