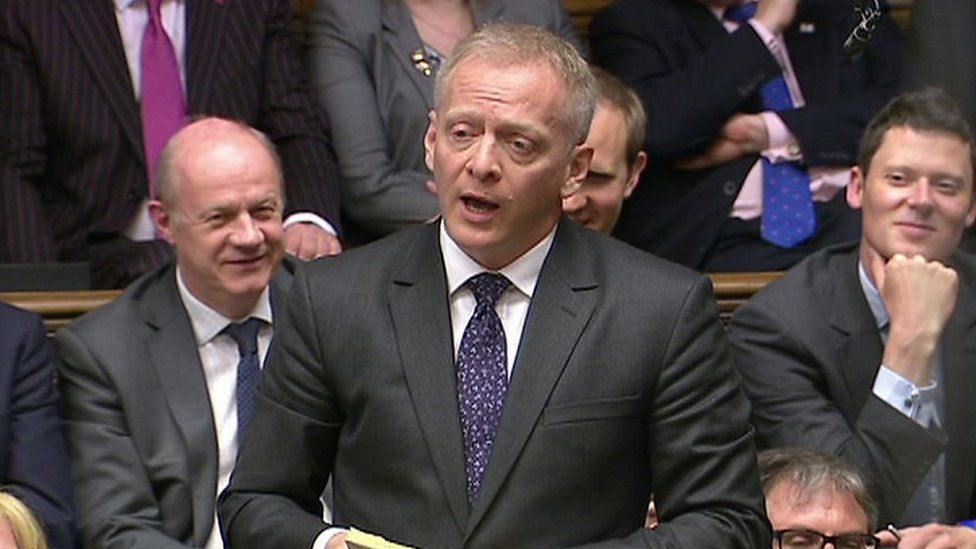 Wow. Super Tuesday just turned into messy Tuesday. You might never have heard of him, but Phillip Lee, a minister, has just resigned from his job in government in public over what he described as the government's "detrimental" Brexit policy.
He said that sometimes government had to act to protect citizens from the decisions of the majority, outlining why he felt the government's chosen course on Brexit would be bad for the country and bad for his constituents.
It has been clear for a while that the now ex-minister, one of the rising generation in the Tory party, has been frustrated for some time.
But what's not clear is whether his decision is solely the result of one politician's frustrations, or the start of something bigger.
He is categorically not the only Tory MP among the younger ranks who is upset and irritated by how the government is handling Brexit.
Another in that group told me last week, "the horses are circling the paddock - everyone is getting their websites ready", the implication that leadership contests are not so far away.
Another source said yesterday that the October conference this year would be the "biggest beauty parade ever", with it becoming increasingly clear in their view, that the day of Brexit will be the moment when pressure on Theresa May will become untenable.
That is not a view that is universally shared of course.
This ministerial resignation could be a one day drama, he could be replaced with little fuss.
But Mr Lee's voice adds one more to the band of potential rebels against the government that could defeat them in Parliament. More than that, his decision might give other ministers in the middle ranks the courage to speak out too.
This might, just might be, the start of something where a rising generation in the party makes it plain to the older, they need to shape up or ship out.