Voting taking place in Lewisham East by-election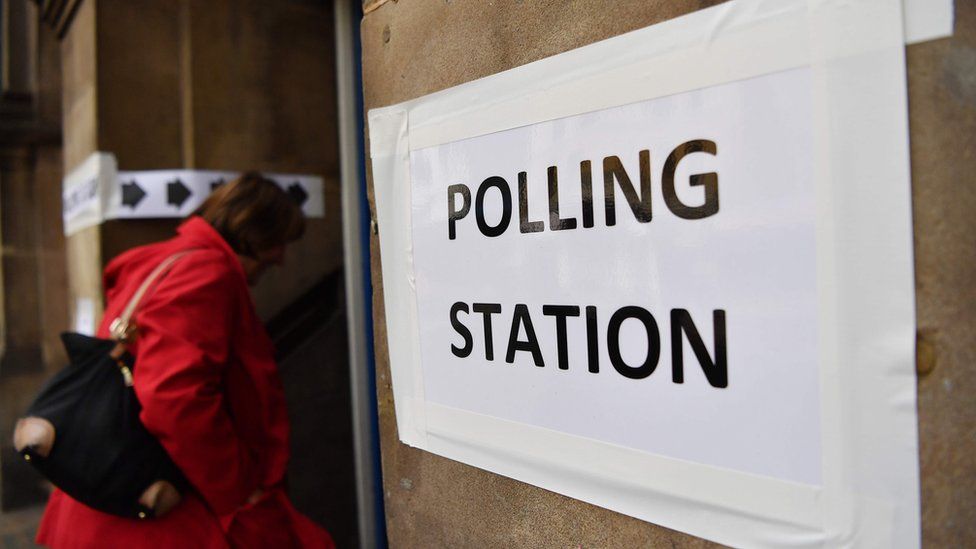 Voters are going to the polls in the Lewisham East by-election.
The by-election was called last month to choose a new MP to replace Labour's Heidi Alexander, who quit to work for London mayor Sadiq Khan.
Labour won the seat at last year's general election with 32,072 votes. The Conservatives were second with 10,859, the Lib Dems third with 2,086, the Greens got 803 and UKIP 798.
Polling stations are open until 22:00 BST in the South London constituency.
The full list of candidates is:
Rosamund Adoo-Kissi-Debrah - Green Party
Ross Archer - Conservative
Charles Carey - no description
Janet Daby - Labour
Massimo DiMambro - Democrats and Veterans Party
Sean Finch - Libertarian Party
Patrick Gray - Radical Party
Thomas Hall - Young People's Party
Howling Laud Hope - Monster Raving Loony Party
David Kurten - UKIP
Maureen Martin - Christian Peoples Alliance
Mandu Reid - Women's Equality Party
Lucy Salek - Liberal Democrats
Anne Marie Waters - For Britain Movement